I've been updating some of my countdown gadgets for Christmas, and I always had a lot of fun making them. They seem to work just fine on Windows 10 and I still see people using them and other gadgets like my Christmas lights when screenshots are posted around the holiday season.
So that brings us to weeks question. Do you still use desktop gadgets, and if so, do you have any favorites?
Share them in the comments below.
In 2015 I wrote a blog post here showing my PC build that I was working on. I've had that PC ever since and it's been one of the best PC build I've ever done. It would run many of the latest games at ultra settings, and has been a great PC to edit videos and just do general work with.
I've added a couple small upgrades such as doubling the RAM to 16GB, adding another SSD drive for games, and replacing smaller hard drives for bigger storage.
Lately though, games are running a bit slower but the GTX 970 has been a fabulous video card overall. I definitely got my money's worth from I guess what would have been considered more of a mid-range card back then. I figured it was time to start thinking about an upgrade.
With my birthday around this time, I was gifted a EVGA GeForce GTX 1660 Super Sc Ultra Gaming card. This is another mid-range card, but its performance has exceeded my expectations. Everything is fast and I can again run games at ultra settings!
Sure, it might not be latest and most expensive card available, but it works great for me and it was a great price.
In an effort to create a more "deeply integrated user experience," Google has overhauled G Suite and rebranded it as Google Workspace earlier this week. The new Workspace has all of the old beloved programs - Gmail, Calendar, Drive, Docs, etc., but has improved on how its productivity services blend and work together.
Google Workspace now offers a more fluid experience; for example, users can create and collaborate on a document, but also discuss real-time changes in a chat room with a preview without needing to juggle between multiple programs. Google Meet picture-in-picture mode is now available for Docs, Sheets, and Slides, which allows colleagues to work collectively on a single document.
Tagging coworkers in documents comes with added features now, too: giving someone an @ mention now brings up a menu that has contact details, suggested actions, and provides additional context. While Google Workspace is available immediately to all current G Suite customers, not all new features are available at launch. Google has also added "Business Plus," which features custom and secure business email, 250+ participant meetings and the ability to record and track attendance, 5 TB cloud storage per user, and more.
This transition, according to Google, is the product of years of incremental evolution and evaluation. "10 years ago, when many of our products were first developed, they were created as individual apps that solved distinct challenges," Javier Soltero, VP and GM of Google Workspace, wrote. "Over time, our products have become more integrated, so much so that the lines between our apps have started to disappear."
According to Soltero, the change to the suite was spurred, in part, by the global pandemic that suddenly saw millions of people working from home. "Teams need to thrive without meeting in person, protect their time to focus on the most impactful work, and build human connection in new ways."
For the time being, Google Workspace is available only for business customers, though the new features will start to arrive to consumer offerings over time.
Do you use a lot of G Suite for collaboration, especially when working from home? Let us know your thoughts!
Amazon unveiled plans for the new "Amazon One" machine yesterday, a contactless card reader that accesses your payment information through just a wave of your hand. Users will insert their credit card and then hover their palms over the device in order to link the payment mechanism with their palm signatures. Once the card is on file, you'll be able to enter the store in the future just by holding your palm over the device for 1-2 seconds.
Amazon stresses that the device is contactless, which might prove to be greatly beneficial during a pandemic. The new device uses computer vision technology in real time to create the unique palm signature, a choice made by the company because they believe it to be more private than some other means of biometric authentication.
According to Amazon, the data is secure - images are encrypted and sent to a secure area in the cloud where the palm signatures are created. The Amazon One device also does not require a customer to have an Amazon.com account in order to enter the store: just a palm and a phone number.
Currently, the device is being trialed at two Seattle-area Amazon stores. Amazon also said that the device isn't just for stores: they envision it being used by third-parties, including non-Amazon retailers, office buildings, stadiums, and more.
What do you think about this? Too futuristic and too invasive? Let us know your thoughts!
Somehow, I missed this giveaway earlier, but I wanted to post it as it ends this weekend. Our friends over at Neowin are giving a Lenovo Legion 5i gaming laptop (U.S. only).
Head over to Neowin for the details and how to enter: https://www.neowin.net/news/giveaway-were-giving-away-a-lenovo-legion-5i-gaming-laptop-us-only
We have a large wallpaper gallery here and since we've been focusing on getting more content added, I was wondering how you use some of these. Specifically, do you take a desktop wallpaper and use it as the wallpaper on your mobile device such as a phone or tablet?
On most of my mobile devices I typically just use a photo from my photo album, but I have used downloaded wallpapers before.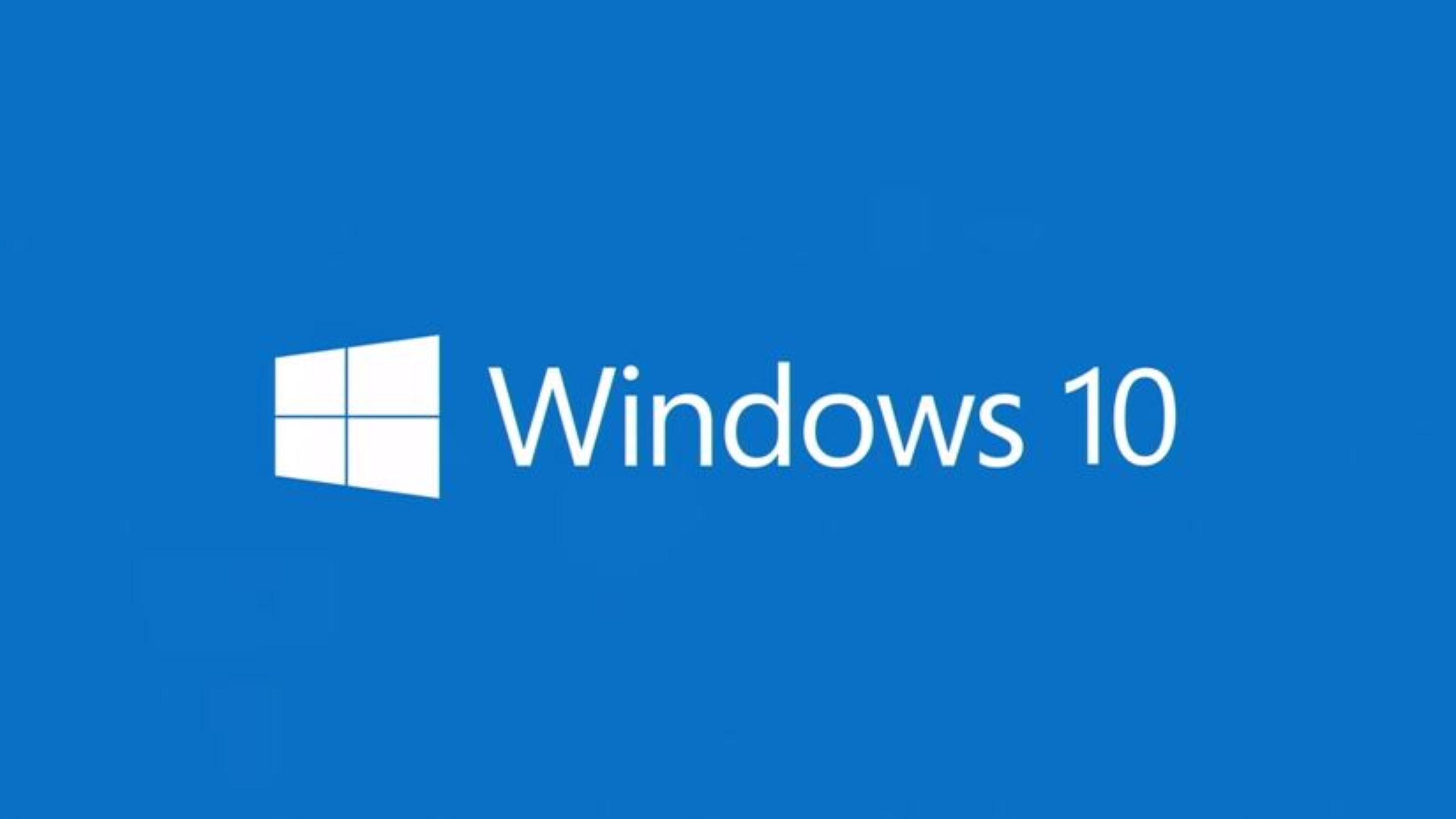 Last Friday, Microsoft announced a new Insider Preview build for Windows. Build 20197 focuses primarily on bringing Disk Management into the operating system's Settings panel.
The build is currently out in the Dev Channel right now and introduces a new Manage Disks and Volumes screen under Settings > System Storage. Users will be able to view disk information, create and format volumes, and assign drive letters this way. In their blog, Microsoft describes the new feature as a "modern experience built from the ground up with accessibility in mind."
Microsoft also stressed in its blog post that this build was a trial run experience meant to garner feedback and gauge interest. The experience won't show on newer builds, although insiders may see other experiences like it on newer builds coming soon.
There are some other updates included in this build, such as the Your Phone Apps experience, which was highlighted during the Samsung Unpacked event on August 5th. With this new feature, users can instantly access their Android phone's mobile apps directly from their Windows 10 PC. When an app is launched, it opens a separate window outside of the Your Phone app enabling multitasking.
The feedback on social media regarding the build was mixed. Do you keep up to date on Windows trial builds and have you had a chance to check this one out yet? If so, share your experience with us!
With many people working out of the office, how are you handling it?
I confess I feel pretty blessed that I get to work daily with my sons up at the lake.  One is a 3D artists and the other a systems engineer.  Here is a picture of our setup.
It's a little messy and ad-hoc but super comfy and productive.
Happy Birthday Windows 10! Today is 5 years since Windows 10 was originally released on July 29th, 2015. I've been a user since before that being in various beta programs, and overall I have been happy with it over these past few years. It's also exciting for me to be part of a great company that makes awesome products to make Windows 10 even better!
Windows 10 has certainly changed a lot over the past 5 years with lots of updates, and our friends over at Neowin have put together a great article with lots of screenshots on what has changed.
It's a great post showing a visual comparison of Windows 10, so be sure to head over there and check it out!
https://www.neowin.net/news/windows-10-is-five-years-old---heres-how-its-changed


Computer monitors have become much bigger and the prices have become quite more reasonable than they used to. I picked up a nice 34" widescreen for just a couple of hundred bucks. It's not 4K, but HD has been working quite well for me. I do have a 4K touchscreen laptop, and that is certainly nice to have when working with images and video.
But the question today is what size wallpaper resolution do you typically look to download? Do you even look to see what resolutions are available?