We know the Christmas and Winter holiday season is one of most popular times of year for themes and skinning. WinCustomize has a huge amount of holiday skins available and finding them all can get a bit tricky. So, we wanted to ask what's your favorite holiday skins and themes to use?
Whether you created them yourself or just a fan of the theme, post the link in the comments so we can get some of them featured for others to see!


Is your PC ready for its check-up?
If you're thinking of moving to Windows 11 when it releases on October 5th, then you'll want to know about Microsoft's updates to its Health Check app.
This app will test your PC to see if it can adequately handle running Windows 11. The updated tool is available all the way at the bottom of Microsoft's Windows 11 page here. The user interface hasn't changed any from its previous version, but the results regarding your PC's eligibility should be much more accurate than before.
One of the things that has been making Windows 11 so contentious for Microsoft customers is the requirement of a TPM (AKA, Trusted Platform Module) chip. This crypto-processor secures a computer through an integrated cryptographic key that prevents hackers from accessing your computer and leaking your data. TPMs also are historically a business or enterprise feature, and is less common in DIY custom-built and boutique-sourced rigs.
Because Microsoft wants to put more focus on keeping its platforms secure, a TPM chip is necessary for running Windows 11 (and probably will be necessary for many other things going forward). A TPM can be integrated directly into a computer's motherboard or added manually to the CPU. Recent processors from the likes of AMD and Nvidia include this technology, but if you're using a chip that's a few years old now (like I am), then you may find yourself unable to make the jump to Windows 11.
The way a TPM will interface with Windows 11 is like this: when you log into your PC, the TPM supplies a unique code (cryptographic key). If there is no detected issue, then your PC boots up as normal. If your security is compromised, though, the computer locks down in order to prevent hackers from gaining access. On one hand, this definitely sounds like a great security measure - on the other, if it somehow glitches or goes awry, I foresee a headache in getting it all sorted.
A TPM's job doesn't stop when the correct user is logged in; it can encrypt the entire hard disk (or just parts of it), authenticate online activities like secure email and VPNs, and it can also ensure that when you go to recycle your computer that no confidential data remains on it.
I can see why Microsoft is taking the direction that it is with TPMs; they are extremely difficult to get past, and the peace of mind they provide with their additional security is not to be discounted, no matter how inconvenient it may be in regards to updating. My own PC can't handle the move to Windows 11 at the moment, although several websites I've seen have suggested a few other ways to dive a little deeper into my OS to see if there's actually a TPM I can enable after all, so I might decide to give that a look later.
Are you moving to Windows 11? How do you feel about the required technology for running it? Share with me!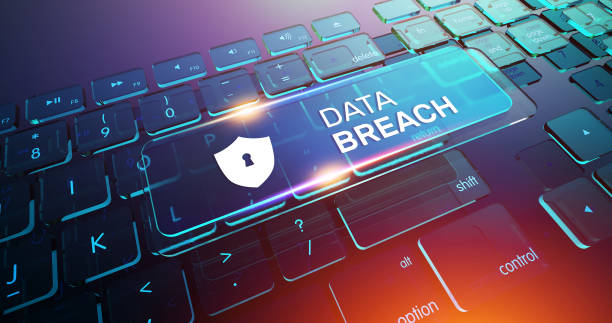 Another day, another data leak.
This time, it comes courtesy of a popular development platform called Power Apps. This Microsoft web tool allows organizations to quickly create web apps and has an abundance of tools for public facing websites and back-end data management. In spite of the tool's usefulness, it comes with its dangers: incorrectly configuring the product can leave huge segments of private data visible to the public.
Cybersecurity firm UpGuard recently discovered that as many as 47 entities have misconfigured their Power Apps in a way that left data exposed. Those with data breaches included several large companies, government entities, and even Microsoft itself. Some very large entities like the states of Maryland and Indiana's governments are included in this data breach.
According to researchers at UpGuard, the leaked data includes plenty of sensitive information, including "personal information used for COVID-19 contact tracing, COVID-19 vaccination appointments, social security numbers for job applicants, employee IDs, and millions of names and email addresses."
Microsoft's leaks include a collection of 332,000 email addresses and employee IDs that are used for payroll purposes. Due to UpGuard's report, Microsoft shifted its permissions and adjusted PowerApps to make it more secure to use. Hopefully, this fixes the issue and clears up this particular breach.
Have you been personally affected by a data breach before?
This sneaky tactic was used to push malware and trick unsuspecting users
The Internet can be a tricky place to navigate.
I talked a little bit about keeping your PC secure in a blog last week, but to be honest I barely scratched the surface when talking about all the different ways hackers and malware are clamoring to get to your personal information. ArsTechnica reported this week that some hackers impersonated the site Brave.com and pushed malware to unsuspecting users. Their technique was so sneaky that the faux site was capable of fooling even the most security-savvy users.
Brave, a privacy-focused web browser, has become a popular alternative for plenty of people looking to surf the 'net a little more safely. Cybercriminals registered the domain xn--brav-yva[.]com which used punycode to represent brave(dot)com. The phony domain appears quite similar to Brave's own website to an undiscerning eye because of a tiny little accent that was placed over the 'e'. Users who visited the fake site would have a difficult time differentiating between what's real and fake since the cybercriminals were adept at mimicking the look and feel of Brave's legitimate website.
When a user would click the "download brave" button on the fake site, a malware known as both ArechClient and SectopRat would download instead of the browser.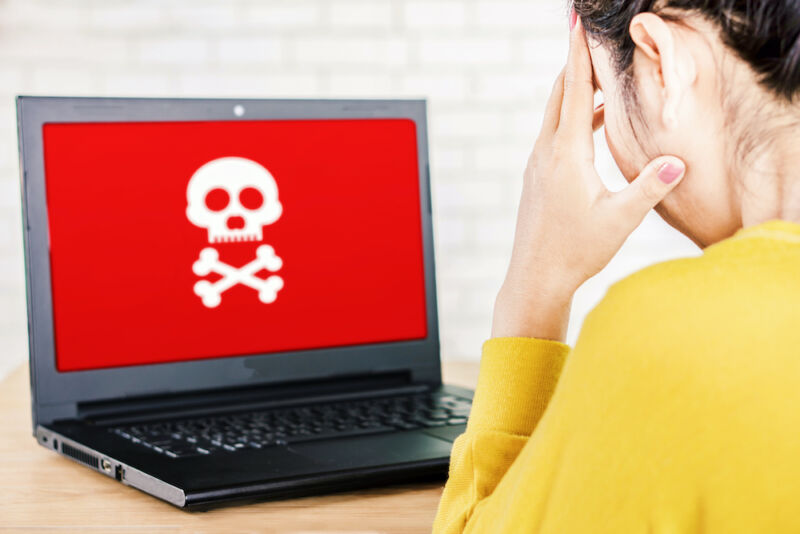 The cybercriminals drove traffic to their fake site by purchasing Google ads that were then shown when users would search for browsers. While the ads themselves didn't look dangerous, they came from a domain other than Brave's and would send users to several different domains before eventually landing on the imposter site.
A quote from the ArsTechnica article says, "The malware detected goes under several names, including ArechClient and SectopRat. A 2019 analysis from security firm G Data found that it was a remote access trojan that was capable of streaming a user's current desktop or creating a second invisible desktop that attackers could use to browse the Internet.
In a follow-on analysis published in February, G Data said the malware had been updated to add new features and capabilities, including encrypted communications with attacker-controlled command and control servers. A separate analysis found it had "capabilities like connecting to C2 Server, Profiling the System, Steal Browser History From Browsers like Chrome and Firefox.""
Unfortunately, with threats like this, there isn't really an automatic way to protect yourself from them. It just takes being eagle-eyed and carefully assessing every domain you visit. It stinks that there are plenty of jerks out there who are looking to mess up your computer or steal your personal information, thus making these steps necessary, but that's just the age of the Internet and we're going to have to get used to it.
What are some of your tricks for browsing online safely? Have you had any experience having to deal with malware? Share with us!
The new proposal is intended to address complaints of 'widespread cheating'
Amid complaints from brick-and-mortar retailers in India, the Ministry of Consumer Affairs proposed a ban on flash sales on e-commerce platforms and preventing affiliate entities from being listed as sellers on Monday evening. These policies are in response to a rise in concern about what retailers allege as unfair practices employed by Amazon and Flipkart in the second largest market in the world.
In its proposal, India's Ministry of Consumer Affairs suggests that e-commerce firms should not be allowed to hold flash sales in India. These sales - akin to Black Friday and Cyber Monday in the U.S. - are very popular during the country's festive seasons. E-commerce firms have traditionally seen the largest spike in customer orders because of the heavily discounted products, which is impacting the sales of stores that don't have the same enormous online presence.
In a statement, the Ministry said: "Certain e-commerce entities are engaging in limiting consumer choice by indulging in 'back to back' or 'flash' sales wherein one seller selling on platform does not carry any inventory or order fulfilment capability but merely places a 'flash or back to back' order with another seller controlled by platform. This prevents a level playing field and ultimately limits customer choice and increases prices."
This new proposal may prohibit Amazon, Flipkart, and other e-commerce platforms from running in-house or private labels. The proposal asks that e-commerce firms ensure that none of their related or associated parties are listed on their platforms as sellers for selling to customers directly.
India already does not allow e-commerce firms to hold inventory or sell items directly to consumers. In order to bypass this, many firms have operated through joint ventures with local companies that basically operate as inventory holders in this way. The new proposal also asks e-commerce firms to introduce a mechanism for identifying goods based on their country of origin and suggest alternatives to "ensure fair opportunity to domestic goods."
Amazon has invested over $6.5 billion into the India side of its business and has said that it will be reviewing its policies. Flipkart's majority stake was acquired by Walmart back in 2018 for $16 billion and currently has made no comment on this new proposal. The Ministry will be seeking industry feedback over the next 2 weeks.
Online marketplaces have greatly changed the way that many of us shop. On one hand, it's obviously very convenient and has made finding things that are perhaps out of season or not readily available in our areas much easier than ever before. On the other hand, it's true that many brick and mortar stores have suffered because of that convenience. I, admittedly, shop online more than ever (thanks especially to the pandemic).
What do you think - should there be methods in place in order to curtail the growing dominance of online platforms and drive more business to traditional brick-and-mortar stores? Share your thoughts with me!
This means that your Amazon devices will automatically share your Internet with neighbors
Over the weekend, a friend shared an article discussing the new Amazon Sidewalk service that will be debuting as an experiment on June 8th. If you live in the U.S. and use Alexa, Echo, or any other Amazon device (this includes Ring doorbells, security cams, outdoor lights, motion sensors, etc.) you will be automatically enrolled in this service unless you manually opt out.
This new wireless mesh service will share a small bit of your Internet bandwidth with nearby neighbors who don't have connectivity and will help you to their bandwidth when you don't, too. Amazon's website claims that Amazon Sidewalk can help your devices "work better at home and beyond the front door. When enabled, Sidewalk can unlock unique benefits for your device, support other Sidewalk devices in your community, and even locate pets or lost items."
The goal of Sidewalk is to help devices work better by simplifying new device setups, extending the low-bandwidth working range of devices to better locate things with Tile trackers, and help devices stay online even if they are outside of the range of the home wi-fi. Amazon says users should participate in the experiment because it helps your devices get connected and stay connected, and there are no fees charged for this service.
The first thing I thought when I saw this (other than my security concerns) was, "how much is this going to affect my personal wireless bandwidth?" According to Amazon, "the maximum bandwidth of a Sidewalk Bridge to the Sidewalk server is 80Kbps, which is about 1/40th of the bandwidth used to stream a typical high definition video. Today, when you share your Bridge's connection with Sidewalk, total monthly data used by Sidewalk, per account, is capped at 500MB, which is equivalent to streaming about 10 minutes of high definition video."
Amazon has published a white paper detailing Sidewalk and all of its benefits. Users have been assured that data is encrypted and privacy is protected, but I'm personally not so sure that I want to participate in this experiment. You can opt-out your devices using their associated apps, and I think that I will be doing that myself. If you're also looking to opt out of this service, here are some instructions on how to do so:
Where can I change my Amazon Sidewalk preferences?
Ring customers who own an eligible device can choose to update their Amazon Sidewalk preferences anytime from the Control Center in the Ring app or Ring website. Echo customers who own an eligible device can update their Amazon Sidewalk preferences anytime from Settings in the Alexa app. If you have linked your Ring and Amazon accounts, your Sidewalk preferences on either your Alexa or Ring app will apply to all of your eligible Echo and Ring devices.
Amazon also provided a white paper detailing all of the service's security measures which you can read here.
What do you think - are you absolutely opting out of this service, or does it sound appealing to you? I would love to hear your thoughts in order to better inform my own decision on this.
Microsoft has commissioned five new custom fonts that could be the new default font going forward.
"Calibri has been the default font for all things Microsoft since 2007, when it stepped in to replace Times New Roman across Microsoft Office. It has served us all well, but we believe it's time to evolve. To help us set a new direction, we've commissioned five original, custom fonts to eventually replace Calibri as the default. We're excited to share these brand-new fonts with you today and would love your input. Head over to social and tell us your favorite. And don't worry if the font you love best isn't chosen as the next default; all of them will be available in the font menu, alongside Calibri and your other favorite fonts in your Office apps in Microsoft 365 and beyond."
Read more here: Beyond Calibri: Finding Microsoft's next default font - Microsoft 365 Blog
They are going to be evaluating them over the next few months and getting feedback from their social channels to decide what the next default font will be. It seems they will all be available to use, and it looks like they can already be downloaded and used now.
Trouble for Intel?
I haven't been looking into building a new computer or upgrading the one I have recently, but that doesn't mean I haven't been hearing the buzz about all of the hard-to-find CPUs that have hit the market over the last year or so.
I know, for instance, that AMD's Ryzen 5000 series has been fairly impossible to find. A few of my friends have been looking and the only luck they've had locating it is with a pretty inflated price tag attached. These processors have been around for a little while now, with its mid-range and high-end CPUs powering popular desktop PCs like the Alienware R10 Ryzen Edition or gaming laptops like ASUS ROG Zephyrus Duo SE.
TechRadar, Hot Hardware, and other sites all report that AMD's sales of this particular card are extremely high on Amazon. Despite it selling for $800 USD - which is well above the MSRP of $549 - it has reached the number one sales spot on the online retailer's site, proving just how much demand there is for this particular card.
According to Tech Radar, this could spell some bad news for Intel, which finds itself out of the top six sale spots on Amazon's CPU best seller's list. All of the spots are dominated by AMD chips, and only three spots in the top 10 happen to be Intel processors. Intel's most popular CPU on Amazon at the moment is the Intel Core i7-10700K, a 10th gen 8-core processor that sells for around $319 USD.
Historically, Intel has dominated the market on places like Amazon, so it's a bit of a surprise to see AMD doing so well in one of the largest retail markets in the world. Their lead could slip as time goes by, since Amazon's best-seller list is constantly changing, but it does seem to bode well for the Red Team right now.
Tech Radar has a pretty thorough review on the Ryzen chip here. I have been trying to learn more about the tech lately - I admit that a lot of this is above me since I don't really live in PC hardware on the daily - so I'm curious about the experience of all the PC enthusiasts out there. What CPU do you use, have you been thinking of upgrading? Where does this chip fall on your priority list? Share with me!
The "Device Usage" feature was originally announced back in October
I've been a Windows user for a long time.
Admittedly, that's rather by default - Windows was what came with my family's first PC and is the most accessible OS for most consumers, so it's obviously a fairly natural choice. It's been interesting to see Windows evolve over the years, although I, like many others, abhorred some of the changes (let's just ignore Windows Vista, shall we?).
Back in October, Microsoft announced a new "Device Usage" feature they were working on for a future Windows update. This feature would allow users to optimize the performance of their device for a range of uses, including gaming, business, and schoolwork. The idea is that users would select what they intend to primarily use their PC for during the setup process, and then the software will tailor how it operates in order to ensure the best experience.
Image from Microsoft's Windows Insider Blog
The feature first appeared in preview build 20231, which Microsoft discussed in a blog post stating that it was frequently requested by users. Recently, the feature has been undergoing internal testing and is even available to some preview build users now, which indicates a possible release for it later this year.
According to Windows Latest, which has been able to access the feature, the Device Usage tool offers a number of ways to customize your Windows 10 for specific cases. Currently, the options that are offered are:
Gaming - Play and discover games, keep up with new releases
Family - Connect with the whole family, edit safety settings, and give everyone their own profile
Creativity - Bring ideas to life - from novels and presentations to photos and videos
Schoolwork - Take notes, write essays, and collaborate on projects
Entertainment - Watch videos, browse the web, and connect on social media
Business - Track expenses, manage customers, and run your business
Toggling one or more of these options at setup will allow Microsoft to access your data in order to create "personalized experiences," which could include suggestions for tools and services to download from the Windows store. Right now, there's nothing that indicates that this optimization extends anywhere past just a software solution - for example, it probably won't help solve your RAM-hogging applications or battery draining very much.
Ideally, selecting what you intend to use the machine for might cut down on annoying or unnecessary suggestions from Microsoft, as well as making prominent apps like conferencing or presentation software more visible for first-time users.
Do you tend to give preview builds for Windows a try before they're released, or do you wait for the updates? Tell me about it!
I've been using Microsoft Edge as my main browser for quite a while now, and I've been quite happy with it. I really like the Collections feature and I really haven't had any issues with the browser overall.
A new feature that came out earlier in the month I believe is vertical tabs. It's a simple idea but for those of us who have been using "regular" tabs for years, might be not so sure about it. That's where I am with it. Using tabs in a browser is just natural now, and I don't even think about it, but now this puts the tabs in a vertical layout and now I don't know what's right with the world.

I'm glad it's an option now, but I just need to try it out some more and see if I like it better than the normal tabs in a browser.
Have you tried vertical tabs yet? Let me know what you think!