An online listing leaked from a store hints at a release date
Have you been waiting for AMD's Ryzen 4000 desktop APUs? Well, your wait could be over in as early as just a few days, according to one retailer.
Reports started over the holiday weekend stating that Dutch retailer Centralpoint listed the incoming Ryzen 7 Pro 4750G, Ryzen 5 Pro 4650G, and Ryzen 3 Pro 4350G on their website. The listings say that the higher-end octa-core and hex-core CPUs will ship within "3 to 5 days", with the entry-level quad-core APU expected to arrive in stock on July 10.
Although there have been plenty of other leaks, Centralpoint is the first place to give an idea of pricing. The AMD Ryzen 7 Pro 4750G will fetch $357 USD, while the Ryzen 5 Pro 4650G is $243 USD and the Ryzen 3 Pro 4350G is $177 USD. AMD itself hasn't given any official word on pricing yet, so these prices could be little more than placeholders.
The specifications detailed on Centralpoint's product pages seem to support some previous leaks reported by Tom's Hardware back in May.
We talked a little bit about what AMD's plans for 2020 were back in January when they debuted several new products at CES.
Are you thinking about upgrading or building a PC soon? What's your hardware plan - does AMD fit into it?
I admit I should be using more keyboard shortcuts aside from just the most basic ones such as copy and paste. I was browsing Windows Central and they have an article which lists all the essential Windows 10 shortcuts. They even have them broken down to help you narrow down any you might be looking for.
I'm going to go through it and find some of the most useful that I might use.
Here's their list: https://www.windowscentral.com/best-windows-10-keyboard-shortcuts


Even though we are halfway through 2020 I just got an email that was telling me how Aqua Menthe is the trending color of the year. Not sure who determines this but I took a browse at some images that have that color and It looks pretty nice.
From Shutterstock:
"In web design, Aqua Menthe is an ultra-bright and vivid mint-green hue, with the hex code #7FFFD4."
What do you think about it? Would this look good on a WindowBlinds skin or Curtains theme?
We are approaching Independence Day here in the U.S., and I wanted to point out a few skins that you can download. Some of the coolest ones I like are the fireworks and U.S. flag animated wallpapers.
If you have any favorites I missed please be sure to link them in the comments!


In one of my last blogs, I downloaded and tried out ObjectBar on my Windows 10 laptop. It was a fun experiment, and I enjoyed reading your comments on whether we should try to bring back ObjectBar. Since that got such a good response, I'd like to take a look at another app that was quite popular many years ago. It's one of my personal favorites: RightClick.
RightClick was first released somewhere around 2005, and was made in order to let Windows XP users greatly enhance the right-click desktop menu. The custom menus would let you add items such as shortcuts, system commands, tasks, and much more. You could even add DesktopX widgets to the menu!
Of course it was also skinnable, and even worked with WindowBlinds. We had a gallery on WinCustomize for RightClick skins.
Unfortunately, Windows 10 did not seem to work very well with RightClick. It took some time to get installed, and then only the menu editor would work - and that was about all I could do with Windows 10. I was a bit disappointed I couldn't get it to work, but it got me thinking about what I could possibly use it for now.

I used to setup my right-click menu to have quick access to a favorite folder, commonly used apps, and a widget or two. I also would use RightClick to completely replace the start menu for when I wanted a really minimal desktop.

Did any of you use RightClick back when it was available? What did you use it for, and what would uses do you think it should have for Windows 10?
We definitely want your feedback, so let us know in the comments below!
Thursday, June 25, 2020 by Tatiora | Discussion: Gaming Blog

Image Credit: Shutterstock
If you've spent any amount of time on the Internet at all, you're probably no stranger to the loads of online scams circling around out there. From Nigerian princes offering you a part of their fortune to a misleading link that plunks you in the middle of dangerous territory, there's a lot of caution and vigilance required for having an online presence these days.
No corner of the Internet is truly safe, and that's especially true for gaming, particularly since the COVID-19 pandemic began. I read an article recently on TechRadar that reports that the games Minecraft, The Witcher 3, and Counter Strike: Global Offensive have been commonly targeted as places to funnel users to malicious sites. The security firm Kaspersky reports that the number of attempts to direct users to malicious gaming-themed websites was up by 54% in April, and the number of redirects to phishing pages that contained mention of popular gaming platform Steam also rose by 40%.
These rigged websites lure players with promises of free game downloads, expansions, cheats, etc, and then when an unsuspecting victim arrives, their PC is infected with malware. Password-stealers, ransomware, and cryptocurrency mining are just a few examples. Many people who have picked up gaming as a way to pass the time during quarantine aren't as familiar with some of the tricks and scams that appear in the online realm of games.
I'm no stranger to this, myself. I play Final Fantasy XIV, an MMO with over 14 million players, and money scams and malware are just par for the course. If it's not someone in game trying to send you to a website where you can pay real money for in-game currency, it's someone else trying to slip in a misleading link in commonly shared spaces like forums or YouTube comments.
These links then take the user to a site that looks official, but is actually designed to steal their login info. I've seen people lose years worth of gear and gill because they were careless and someone logged in and cleaned their character out entirely. It might be "just a game," but a lot of people have invested a lot of time and money into it, so to have everything wiped out because someone wants to waltz in and steal your hard work, well, that's pretty terrible.

Image Credit: Adobe Stock
This is by no means an exhaustive list (and is applicable beyond just gaming), but here are a few ideas for how to prevent falling for these scams.
Pay attention when you play
If someone places a link in a chat, think very carefully before clicking on it. If it looks like the game's official site, do a little looking before entering in any information. Check the URL, do a google search for the company's website and compare, etc. I get a lot of emails here at Stardock with people pretending to be streamers asking me for keys, and sometimes it's really hard to notice a subtle swapping of two letters in the email address. It's pretty easy to do the same with a website.
Use two-factor authentication
A lot of gaming companies use this now and it's a really easy way to get some additional security. Back in the day, I ordered a key tag from SquareEnix that would generate a 6-digit code for me every time I went to log in. These days, the same thing is done through a phone app, which is a heck of a lot more convenient. If you'll be logging into a game often - especially a game where you pay monthly or have the option of microtransactions - this is a really smart way to go for some extra safety.

Practice Safe Password Storage
Look, I know it's an extra hoop to jump through, but I promise, it's really not all that bad. I never used any sort of password apps before I came to Stardock until my coworker Spencer introduced me to LastPass.
I know you're not supposed to use the same password for multiple sites, but I also know I have a memory like a goldfish and can't possibly remember five thousand passwords. With a program like LastPass, you just need to remember one really strong master password, and the app will take care of the rest. It's added security for a small fee and a very minimal amount of effort. I can't suggest this enough.
Have you ever fallen victim to a malware scheme (or very narrowly avoided being scammed)? Share your experience with me!
The official start of summer was just a few days ago, and not sure about where you are but it is HOT here. So much so it's hard to do much of anything outside, not to mention the other reasons you're supposed to stay inside for.
We some really cool themes on WinCustomize that are perfect for a summer desktop. I picked out several that might help you put a great summer desktop together.
When have that desktop ready, show it to us on our monthly desktop screen thread here!
Savers for ObjectDock background
This is a detailed tutorial for SkinStudio which shows you step-by-step with images on how to create a WindowBlinds skin. It was created by Master Skinner Vampothika and we give her a big thanks for helping out the community with this. Also, another big thanks to gmc2 for getting the resources for this so we could share it with the community.
There's a lot of images with this tutorial, and it's broken up into 3 directories. I wanted to make it easy to view, so I created an html image gallery that will allow you to browse and view the images on your PC.
Download: SkinStudio Tutorial
Unzip the folder and double-click the Index shortcut and the gallery will open with your browser. Now, get to creating a WindowBlinds skin!
It is a good time to give your PC a little maintenance. I also got a new SSD drive just for games, and while I was installing that I was amazed at the amount of dust that has accumulated in the case. I had to disassemble the CPU cooler to get all the years of dust that got trapped in the heat sink.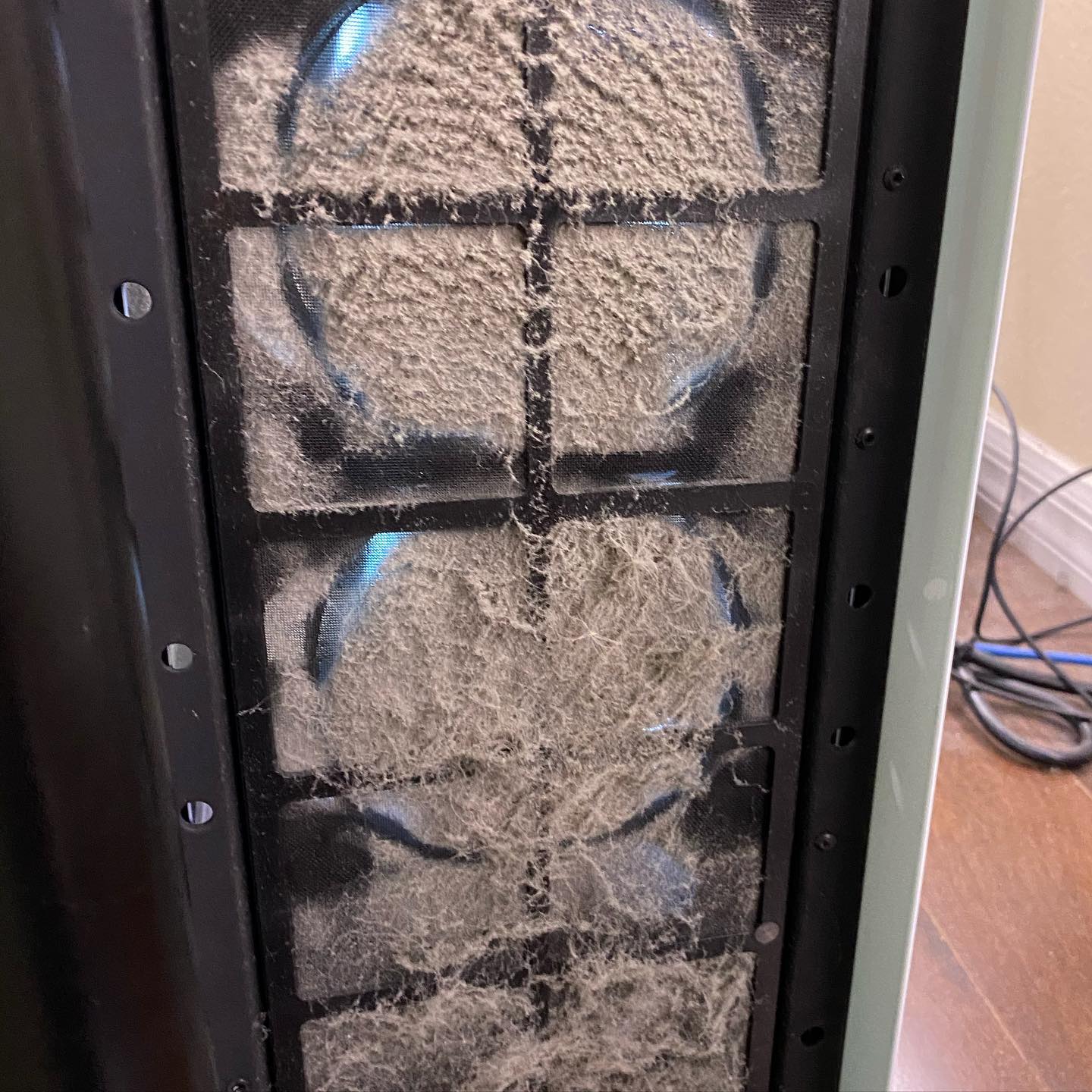 As we hit the halfway point in June, I thought it would be fun to take a look back at last month and see what some of the most downloaded themes for CursorFX was.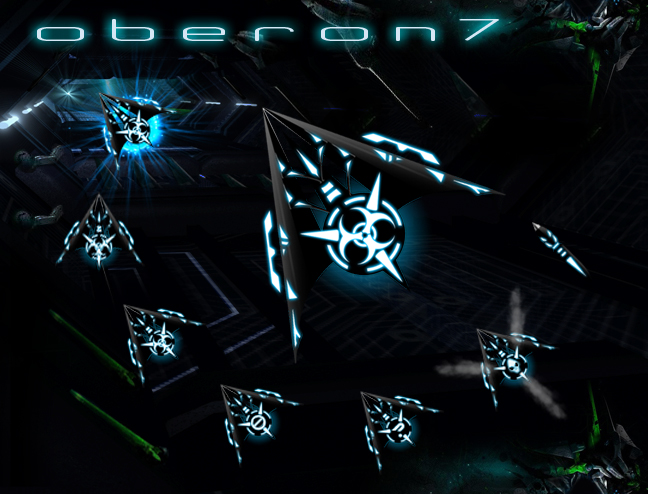 It's easy to see why these are still some of the most popular cursor themes on WinCustomize. The detail and animations are just top-notch!
Have you downloaded or used these cursor themes yet?