The wallpaper gallery here on WinCustomize is one of the most searched areas of the site. It's content though can sometimes be lacking when searching for a specific thing, or just the fact not a lot of people upload to that gallery anymore.
Well, we're working on changing that! We have a dedicated account that will be bringing new wallpaper content to the site. It's already started and you might have noticed a bunch of new wallpapers already. We'll try to bring a wide variety of styles, but if you think there's a specific type or category needed, please let us know.
We'll be expending this to add additional animated wallpapers to our DeskScapes gallery as well!
For now, check out some of the new wallpapers in the gallery here.
https://www.wincustomize.com/explore/wallpapers
CursorFX 4 was announced last week, and I wanted to go through the cursor theme gallery on WinCustomize and find some of the popular themes that might be fun to check out.
If you happen to be looking for some of the legacy cursor themes that used to be included with CursorFX, then you'll be happy to know we uploaded them to WinCustomize. You can find them here: https://www.wincustomize.com/explore/cursorfx


We've been working on WinCustomize.com to get some added features to make the site more usable, and one of those is tags in the upload screen. Keywords aren't exactly new here, but we've been working on the functionality of them and now they will really improve the search process on the site. For example, put 4K in the search box. You will now get a much better search result than before.
This is still a work in progress, but we wanted to let our skinners know that this is something to pay attention to now when uploading and updating skins. If you currently have skins on the site, you can also update them to include new tags and we encourage skinners to do so.
There's still much more to do and I'll be sure to keep you updated on the process. Also a big thanks to Pat for his hard work on the site, and if you have any related suggestions about tags please leave a comment.
March is already here and I wanted to give a wrap-up of what was happening on WinCustomize during the month of February.


Stardock News:
"SoundPackager 10 adds cloud access to thousands of different sounds, along with a number of all-new sound packages designed to give Windows users additional choices in how their PC sounds. Users can also create their own sound packages to share with others via an in-app editor."
New and Updated Master skins:
Tech news of interest:
Microsoft is killing off music, smart home, and third-party skills in Cortana
Everything we know about Xbox Series X: Launch titles, specs, design, price, and more
Microsoft to combine its Windows client and hardware teams under Chief Product Officer Panos Panay


There's all kinds of animated wallpapers (.dreams) available on WinCustomize, but my personal favorites are landscape scenery. Having a nice, relaxing nature landscape scene such as a beach or waterfall on the desktop is just amazing to look at.
We've had some fantastic submissions lately so I wanted to take some time and highlight a few that I think will make a great addition to your desktop using DeskScapes.
You can see many more in the DeskScapes gallery.


I've been working with CursorFX a lot lately, and I've been going through the gallery looking for some of the best CursorFX themes that we have here on WinCustomize.
I'm going to post a few of my favorites below, but what I really want is to know what YOUR favorites are! Is there a skin that you always use with CursorFX? Post the link in the comments!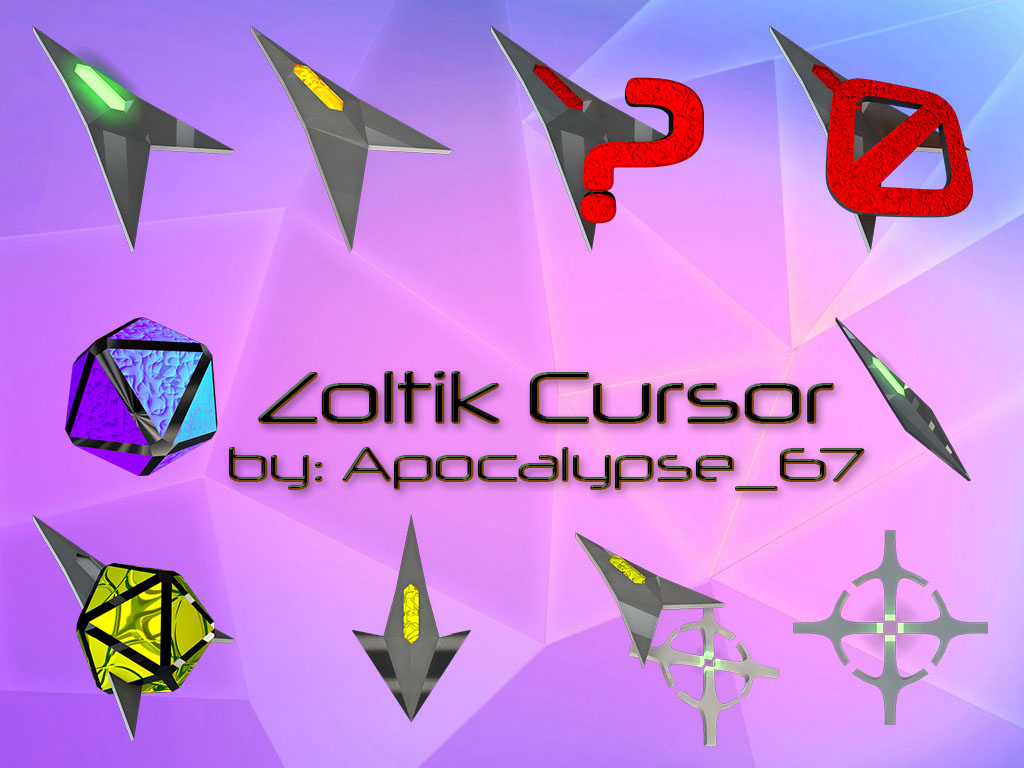 TouchTasks, Stardock's newest productivity app was reviewed by Martin Brinkmann at gHacks yesterday.
In his closing comments, he wrote:
"TouchTasks is a handy software for Windows 10 touch devices like the Surface Pro to improve productivity. It is quite flexible when it comes to the actions that you can assign to zones; the default actions are handy for the most part and the ability to launch any application from a zone is great as well especially when using fullscreen applications.
TouchTasks is available for €11.99 regularly and for an introductory price of €5.99 currently. A free 30-day trial is provided. Note that your email verification is required before the program can be used."
If you have a touchscreen device running Windows, you can improve your efficiency by adding this app.
Key Features
Quick access to frequently used tasks and apps
Zones are conveniently located on the edge of the screen
Customizable application launcher panel
Functional in both portrait and landscape modes
Task display panel customization
Compatible with Windows 10 touch screens and devices
System Requirements
Touch screen monitor or touch screen device.
Windows 10
You can read more about TouchTasks here: https://www.stardock.com/products/touchtasks/
and Frogboy's forum post here: https://forums.wincustomize.com/497327/page/1/#3762664
A free 30-day trial is provided. Your email verification is required before the program can be used.
You can download here: https://www.stardock.com/products/touchtasks/download
We have released several software updates today to address some issues reported by our users. We always appreciate the community feedback!
The updates can be downloaded from your Stardock account here.


Start10 v1.10
WindowBlinds10 compatibility tweaks.
Fix for UI configuration when viewing on a high DPI monitor.
DeskScapes v8.51
Fix for black screen after user locks computer, before restarting Windows after install.
Learn more about DeskScapes here.
WindowFX v6.02
"Inactive Window" adjustments.
Miscellaneous bug fixes.
ShadowFX v1.12 (beta)

Fix for insider build breaking ShadowFX.
Learn more about ShadowFX here.
Now available for purchase through Stardock!
SpaceMonger enables the fast discovery of files and folders taking up storage space on computers, shared network and personal cloud storage on Dropbox, OneDrive and Google Drive services.
Cloud storage may seem unlimited, but it is not free and does need to be managed. SpaceMonger is the first storage management tool supporting popular cloud storage services in addition to local PC, network and virtual storage. SpaceMonger even understands soft-links and mount points.
Learn more at the website.


Additional Key Features
Scan, map and manage PC, network and cloud storage

Copy, move and delete files to free up storage space

Locate large files and folders quickly with Treemap visuals

Find files by size, type and custom criteria with flexible search

Take clean-up actions on dynamically built file lists
Each year we send out a customer survey which many of you probably participated in, which asks our customers a variety of questions and gives us a look at our customer base and gives you a chance to give feedback that we can work with.  We take this data and look at it very carefully, and put together the results and share it with our community. 
Stardock's President and CEO Brad Wardell presents the Customer Report and talks about where Stardock started, what we've been doing, and where we are going in the future. 
The full report can be read and downloaded here: https://www.stardock.com/press/CustomerReports/Stardock2012.pdf