Even though we are halfway through 2020 I just got an email that was telling me how Aqua Menthe is the trending color of the year. Not sure who determines this but I took a browse at some images that have that color and It looks pretty nice.
From Shutterstock:
"In web design, Aqua Menthe is an ultra-bright and vivid mint-green hue, with the hex code #7FFFD4."
What do you think about it? Would this look good on a WindowBlinds skin or Curtains theme?
We are approaching Independence Day here in the U.S., and I wanted to point out a few skins that you can download. Some of the coolest ones I like are the fireworks and U.S. flag animated wallpapers.
If you have any favorites I missed please be sure to link them in the comments!


The official start of summer was just a few days ago, and not sure about where you are but it is HOT here. So much so it's hard to do much of anything outside, not to mention the other reasons you're supposed to stay inside for.
We some really cool themes on WinCustomize that are perfect for a summer desktop. I picked out several that might help you put a great summer desktop together.
When have that desktop ready, show it to us on our monthly desktop screen thread here!
Savers for ObjectDock background
As we hit the halfway point in June, I thought it would be fun to take a look back at last month and see what some of the most downloaded themes for CursorFX was.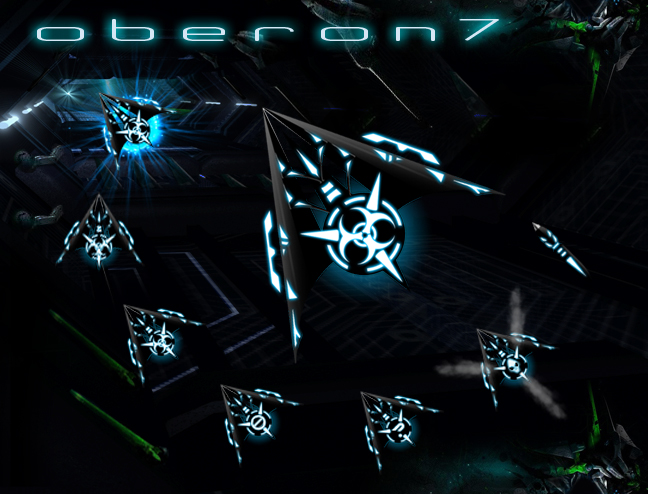 It's easy to see why these are still some of the most popular cursor themes on WinCustomize. The detail and animations are just top-notch!
Have you downloaded or used these cursor themes yet?
We are just a week or into June and we've already had a nice batch of some WindowBlinds skins added to the WinCustomize galleries. Lets take a few minute and highlight some of these.


Summer isn't officially here for a couple of weeks yet, but it's the beginning of June and I'm getting my desktop ready for the beach. I like to keep some of my desktop themed with the seasons, and Summer is one of my favorites.
We have lots of skins and themes to change the whole look of Windows, but today I'm going to highlight some animated wallpapers for DeskScapes.
We've also been working on the site getting the tag functionality working great. Many creators have been adding them to their skins which should make searching for a particular type of skin a bit easier. So if you are looking for more of these use words like "tropical", "beach", "summer", etc. and you get a bunch of great selections.
It's hard to believe we're already heading into June! While we're slowly getting back to normal, the beach still may be a place that some of us cannot get to just yet. If that's the case at least consider putting a tropical beach theme on your desktop until you can get there!

Stardock News:
NOW AVAILABLE: Curtains Public Beta - Add additional style modes to Windows 10!
"Stardock released a public beta for its new customization tool today. Curtains™ allows users to apply new styles along the lines of Dark Mode and Light to Windows® 10.

Taking advantage of the groundwork built to support light and dark mode, Curtains includes several new styles including Fluent, Cairo, and Crystal mode that enhance the look and feel of the Windows UI along with apps that already support light and dark mode. "
Community Posts You Might Have Missed:
IKEA releases creative fort diagrams to build with your kids during quarantine - so I built one for myself
What Would You Like to See in an Updated SkinStudio?
Microsoft moves Build conference to online format
Stardock Curtains brings new customization options to Windows
Recent Leaks Give Look into New iPhone 12 models
Add these Curtains Styles from Danioc to your Collection!
New Skins and Wallpapers:
Flowing river between trees (Wallpaper)
Master skinner Neone6 has been busy getting some premium IconPackager themes delivered to the WinCustomize gallery! Some of these are icon packs that were bundled but are now available separately.
See these and many more in the IconPackager gallery here.
Along with the (beta) release of Curtains, we of course have a Curtains gallery where users can upload and share their own themes.
Our very own Danioc has been hard at work cranking out new styles for Curtains, and he's been releasing some here on WinCustomize with more to follow.
Check out these styles and check the gallery for more upcoming styles from danioc!


We've been working hard to get some new content added to the wallpaper gallery, and I wanted to share some of the latest additions. These desktop wallpapers come in multiple high-resolution sizes and look great on a variety of devices.
Take a virtual stroll through the wallpaper gallery and see what's new! If you have some favorites, do us a favor and share any with your friends or on your favorite social network. If there's any type of wallpaper you'd like to see added, let us know in the comments below.