Now with a refreshed interface and Win 11 support, users can continue to organize shortcuts and icons on their PC desktop
Stardock Announces Fences 4 with new features, a Refreshed
Interface and Support for Windows 11
Fences 4 offers an array of customizations to keep PC desktops clean and organized
Get into the alpha now (available exclusively through Object Desktop)
Stardock announced Fences 4, a program that allows users to automatically organize shortcuts and icons on their PC desktops into custom-sized spaces called fences. As with previous editions of the software, Fences 4 creates dedicated areas to organize icons and folders and offers additional customization features that has made it popular with millions of users of Microsoft Windows®.
"Fences 4 is being designed to meet the needs of today's PC user," said Brad Wardell, CEO of Stardock. "Fences has always been a great way to show a clean desktop or to organize it and now we are adding features that allow users who want a minimalistic desktop to have that while also supporting users who use the desktop as a natural extension of their work space."
Stardock has released an alpha version of Fences 4 for Windows 10 and 11 to users of its Object Desktop suite. New features will be added to it throughout the fall with a targeted release later this winter.
Upcoming features for Fences 4 include virtual desktop support, enhanced search functionality, roaming profiles, and many other updates that will help home and business users stay organized.
Additionally, Stardock has announced Fences for Business, which will help keep PCs organized and standardized across the workforce. A new kiosk mode will help administrators lock their entire desktop layout, while the Snapshots feature will allow them to replicate layouts across multiple devices.
The Fences 4 alpha is available exclusively through the Object Desktop™ suite.
For more information, visit the Fences 4 website here.
Halloween is just a couple of weeks away, and now is the time to get your desktop ready! Today I wanted to feature some of the fantastic, animated wallpapers for DeskScapes that we have on WinCustomize. An animated wallpaper is a fun way to add some customization to your desktop, and Halloween is an especially fun time.
Come check out some of top animated wallpapers for Halloween!
Spooky Halloween Forest with Bats
Candle Inside Halloween Pumpkin
Halloween is just a few short weeks away, and it's always a fun time to put a "costume" on your desktop! We've asked the WinCustomize community in the past what their favorite "skinning holidays" are and Halloween is always one of the favorites. I've been going through the gallery and grabbing some of my favorites and wanted to share them in this week's post.
Halloween Night (DeskScapes animated wallpaper)
Black Widow Halloween (CursorFX)
Enhance the Start Menu and Restore Classic Functionality with Start11

Stardock announced the availability of the Release Candidate 1 update for Start11, a program that allows users to customize the Windows Start menu and taskbar. This update brings several new Start menu layouts to choose from, restored context menu functionality, enabled repositioning of the taskbar, plus one of our users' favorite features: Fences integration. As with previous editions of StartX products, Start11 allows users to restore the Start menu to appear as it does in previous versions of Windows, as well as customize and enhance its functionality.
Start11 is designed for Windows 11 and Windows 10 and comes loaded with features intended to make Windows more productive and personal. Start11 supports moving the Start button to the middle or to the left, adjusting the taskbar size, re-ordering quick access shortcut lists, options for adjusting grid spacing, enhanced classic and modern search experiences, and much more.
For users who want to personalize their Start menu, Start11 offers robust customization options ranging from aesthetic to functional. The software enables enhanced Windows 10 and Windows 11 style Start menus, a compact Windows 7 design, optional Windows 11 style for classic menus, and many additional settings that let you configure your personalized Start menu.
Start11 extends this to support a host of new Start menu ideas such as the concept of pages, minimalism, and features for our enterprise customers.
The Start11 beta is currently available for $4.99.
Get into the Beta
We are finally into fall and October is already here! Since it is October, now is a fun time to get your Halloween themed desktops ready! We have a bunch of Halloween skins, so it'll be fun to see what you put together this month. Take a screenshot and post to our desktop screenshot thread linked below and let us know what themes you are using this month.
Post your desktops to the monthly thread here: https://forums.wincustomize.com/507200/
(This is a news thread and will be locked. Screenshot taken by teddybearcholla)
The fall season is finally here, and I hope wherever you are located that you are starting to get some cooler weather. This is a fun time of year for skinning as Halloween and Christmas are two of the most popular holidays for skins and themes. We already have a fantastic selection of skins for the season, and we're getting more added weekly.
Have you put together a fall or Halloween desktop yet? Do you plan to?
If you're looking for some themes to get started with, check out these posts.
Those are just a few to get you started, and we'll post a couple of the newest featured wallpapers and animated wallpapers for DeskScapes below!

Autumn Leaves Falling in the Park
The wallpapers and Dreams (animated wallpaper) galleries have categories so you can view certain types of wallpapers that you are looking for. These categories haven't been updated in a long time, and it was certainly due for a refresh for a more modern and updated gallery. Some gallery categories were not ever really used or relevant, so we removed some and added quite a few to each section for an expanded range of wallpaper choices.
With the added integration of some WinCustomize galleries in DeskScapes, it will also reflect a better experience for in-app users as well.
Here are the new and updated categories available in these galleries today...
Anime
Beach/Tropical

City
Landscapes
Movies/TV
Nature
Seascapes
Space
Vehicles
Winter
Anime
Aquariums
Beach/Tropical

Gaming
Landscapes
Movies/TV
Nature
OS
Seascapes

Technology
Vehicles
Waterfalls

Winter
We've populated the new galleries with items, but if you have some wallpapers that need to be changed over, you can edit your skins to a new category. Of course, please let us know if you need any help with that.
Stardock's Publisher Sale is here with up to
75% off* on our most popular games, DLC, and software!

STEAM KEYS ARE PROVIDED WITH PURCHASE
Game Bundles:
Classic Games:
Popular Expansions/DLC:
Stardock Software:
Curtains
$9.99 Now $7.99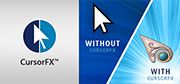 CursorFX
$4.99 Now $3.99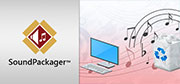 SoundPackager 10
$4.99 Now $3.99
Fall is just around the corner, and I've been getting ready with my pumpkin coffee and changing the wallpapers on my various PCs! We have a bunch of seasonal desktop wallpapers here on WC, and we've been adding more so there's a wide selection to choose from.
We've also been making sure the tags are in place, so just by searching 'fall' or 'autumn' should bring up plenty of results in all categories!
Here's a few of our favorites to get you started! If you like these be sure to share!
September is finally here, and we are just weeks away from the official start of fall! With a new month brings a new opportunity to show off the skins and themes you are using on your desktop. Take a screenshot and post to our desktop screenshot thread and let us know what themes you are using this month.
Post your desktops to the monthly thread here: https://forums.wincustomize.com/506729/
(This is a news thread and will be locked. Screenshot taken by JanOscar)