Actually is feature rich.
This spring, Windows10 v. 2004 or 2020 first half year update (code named 20H1) will be coming and it's feature heavy, with some meaningful changes such as those in Cortana and notepad, Windows subsystem for Linux (WSL 2), Windows explorer with much better local search and tied to OneDrive, sandbox and virtual desktops, and a beefed up Task manager.
There are more, and I suggest reading up on them in the link above.
And have a good weekend! 😉
I've been working with CursorFX a lot lately, and I've been going through the gallery looking for some of the best CursorFX themes that we have here on WinCustomize.
I'm going to post a few of my favorites below, but what I really want is to know what YOUR favorites are! Is there a skin that you always use with CursorFX? Post the link in the comments!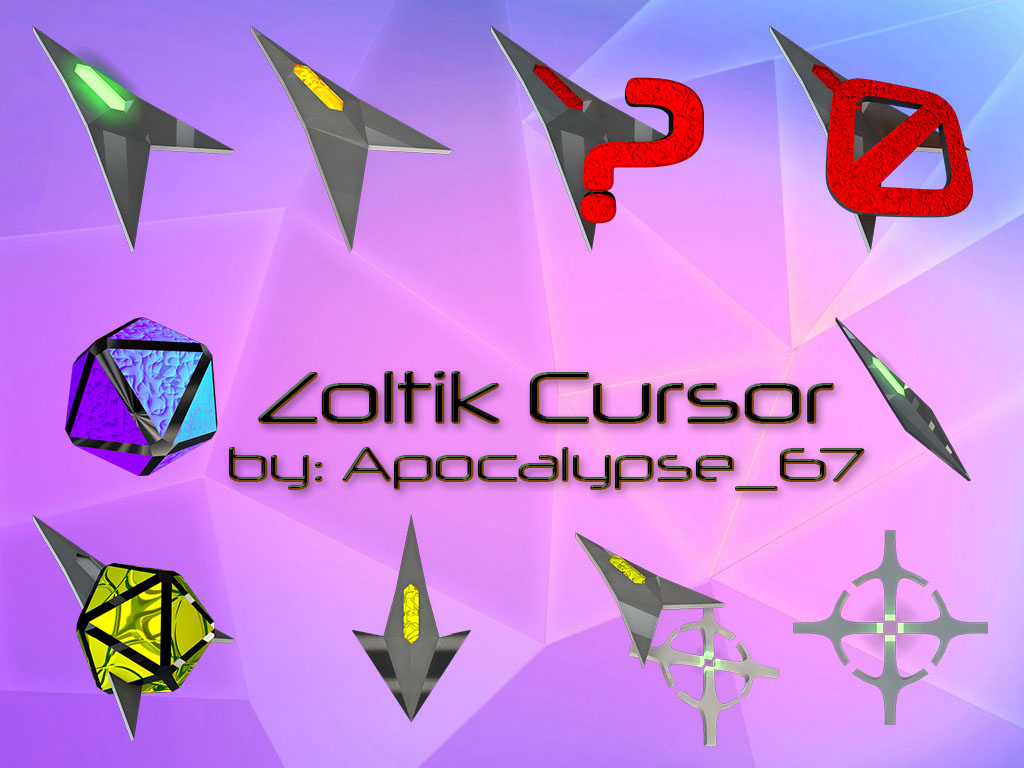 We've been working on WinCustomize.com to get some added features to make the site more usable, and one of those is tags in the upload screen. Keywords aren't exactly new here, but we've been working on the functionality of them and now they will really improve the search process on the site. For example, put 4K in the search box. You will now get a much better search result than before.
This is still a work in progress, but we wanted to let our skinners know that this is something to pay attention to now when uploading and updating skins. If you currently have skins on the site, you can also update them to include new tags and we encourage skinners to do so.
There's still much more to do and I'll be sure to keep you updated on the process. Also a big thanks to Pat for his hard work on the site, and if you have any related suggestions about tags please leave a comment.
March is already here and I wanted to give a wrap-up of what was happening on WinCustomize during the month of February.


Stardock News:
"SoundPackager 10 adds cloud access to thousands of different sounds, along with a number of all-new sound packages designed to give Windows users additional choices in how their PC sounds. Users can also create their own sound packages to share with others via an in-app editor."
New and Updated Master skins:
Tech news of interest:
Microsoft is killing off music, smart home, and third-party skills in Cortana
Everything we know about Xbox Series X: Launch titles, specs, design, price, and more
Microsoft to combine its Windows client and hardware teams under Chief Product Officer Panos Panay


There's all kinds of animated wallpapers (.dreams) available on WinCustomize, but my personal favorites are landscape scenery. Having a nice, relaxing nature landscape scene such as a beach or waterfall on the desktop is just amazing to look at.
We've had some fantastic submissions lately so I wanted to take some time and highlight a few that I think will make a great addition to your desktop using DeskScapes.
You can see many more in the DeskScapes gallery.


Hey! March already!
Post 'em if you have them!
Looking forward to the great desktops and new skins!
We've had some great discussions on Hard drive speeds over the years.
One of my favorites was the one about whether SSDs was worth it.
I've also been benchmarking my PC's for a very, very long time:
https://forums.wincustomize.com/168111
Here is a brief recap:
Most of the CPU speed improvements comes from adding more CPU cores.  My 2019 machine has 18 cores, 32 logical threads.  My 2008 box was the last machine with only a single core in it.  That isn't to say that the CPU experience isn't much better these days.  I'm just saying that unless your app is using all those cores, you could argue that you could divide these scores by the number of cores to get a better approximation of what a single threaded app would perform like.
Anyway, here are the results from my box today:
Samsung 970 Pro NVME:
Sabrent Rocket  NVME 2280:
As a practical matter, they're both incredibly fast. 
In real world practice, an NVME (like these) will have roughly the same load times as a SATA SSD despite scoring a lot lower on the benchmarks.
Feel free to use this thread to post your Hard drive specs and scores to share with others.
FWIW, a new study says Brave...but they didn't test Tor.
Ghacks is an excellent tech website. It was recently sold, however, the tech content has remained in Martin Brinkmann's extremely capable hands.
So, I was perusing there, as I really didn't want to do an article about MS killing the useless Live Tiles in W10, because Start10 beats anything MS has offered with W8 onward, nor about new icons coming to W10 as I think the icons created here beat them hands down, and always have.
So, Brinkmann discusses the findings of this study, which looked at:
"Google Chrome, Mozilla Firefox, Apple Safari, Brave Browser, Microsoft Edge and Yandex Browser...to assess the privacy risks associated with this backend data exchange during general web browsing. Questions we try to answer include: (i) Does this data allow servers to track the IP address of a browser instance over time (rough location can be deduced from an IP address, so IP address tracking is potentially a surrogate for location tracking) and (ii) Does the browser leak details of the web pages visited."
The bottom line result is that out of the box, using default settings (like no autofill), Brave won among them all. In Brinkmann's closing words:
"The researcher analyzed the default state of the browsers and found that Brave had the most privacy friendly settings. At least some of the browsers may be configured to improve privacy by changing the default configuration, e.g. disabling autocomplete functionality."
But, the study left a bit to be desired, at least for me. Vivaldi, Epic browser and (shhh) Tor weren't in this study, and imho, certainly Tor should have been. Interestingly, Bravo has the ability to apply Tor extension to private browsing ("Private Window with Tor: Tor hides your IP address from the sites you visit").
When Tor is put head to head with Bravo, take a look at the results (pros and cons) from users at Slant. It's not the only site which issued a comparison. Truth be told, though, Tor is slower than molasses in January, because of how it's onion layered switching works.
Without starting a browser war or a "mine is better" contest, I'd really like to hear what you all think.
Sources and links:
https://www.ghacks.net/2020/02/25/study-finds-brave-to-be-the-most-private-browser/
https://www.scss.tcd.ie/Doug.Leith/pubs/browser_privacy.pdf
https://www.guidingtech.com/brave-browser-vs-tor-secure-private-comparison/
And a few useful 'how tos'
The external link is a really useful explanation of how to add some power to the W10 context (right click) menu by Brady Gavin at How to Geek.
I won't waste your time with copying exactly how to do a registry edit, but I will reproduce the universal warning about editing the Windows registry:
"The Registry Editor is a powerful tool and, if it's misused, it can render your system unstable or even inoperable."
A useful link: https://www.howtogeek.com/school/using-windows-admin-tools-like-a-pro/lesson5/
and three more:
1. How to backup your registry: https://www.howtogeek.com/197785/how-to-backup-and-restore-the-windows-registry/
2. How to backup your computer: https://www.howtogeek.com/242428/whats-the-best-way-to-back-up-my-computer/
3. How to create a system restore point: https://www.howtogeek.com/237230/how-to-enable-system-restore-and-repair-system-problems-on-windows-10/
If you're afraid to do this by yourself, Brady Gavin has supplied two registry hack scripts to do all that editing...
"If you'd rather not edit the registry yourself, you can download our Add Move to/Copy to registry hack. Just open the ZIP file, double-click either "AddMoveTo.reg" or "AddCopyTo.reg," and then click "Yes" to add the information to your registry." - Brady Gavin
However, do your backups and create a restore point before using the scripts (REG files).
And, have a great weekend!
More than 200 tweaks in more than 10 sections
Razvan Serea wrote a good review of Windows Ultimate Tweaker 4.7
over at Neowin, including the change log. There are more than two hundred new tweaks, and most pertinently new ones in the privacy and security sections...nice for the folks who are new to W10 from W7 and who are (rightfully) concerned about the former.
The full list of the tweaks are here: https://www.thewindowsclub.com/list-of-tweaks-available-in-uwt4 .
Here's a screenie showing privacy tweaks. The red arrow simulates my cursor. Note the explanation the app shows for "Disable telemetry".
As with any app, and especially one like this one, I'd advise creating a restore point before tweaking away. It's very convenient the app reminds you to do so, as well.
It's a great app...one many of us had and probably forgotten all about, and well worth downloading, here: https://www.thewindowsclub.com/your-download-of-uwt4-will-start-in-5-seconds and as the link mentions, download commences 5 seconds after landing there.
It is freeware, without ads or other software with it.