Technology is cool.
Thursday, September 23, 2021 by Tatiora | Discussion: Stardock Blog
I am constantly amazed by the things technology has evolved to do.
If you'd told me 15 years ago that we'd move past dial-up internet and have the sheer amount of information at our fingertips that we do today, I'm not sure I would have believed you. Honestly, I still hear that AOL dial-up tone in my head sometimes - is it just occasional nostalgia, or am I going a little nuts? Probably both.
Anyway.
People are always finding new ways to make technology work for us, and especially for kids, who have grown up in a time unlike any we experienced as children. From online schooling, to the first ever FDA-approved video game treatment for ADHD, and now Moxie, a robot designed to help kid with social-emotional learning, technology continues to find ways to make life a little easier.
A couple weeks ago, this advertisement appeared in front of a YouTube video I was watching:
Initially, I was like "WTF?" and about to click through, but then I paused. I worked with kids for a long time before coming to Stardock, and something about this tugged at my heart and made me watch through the end.
I know that technology isn't the answer to everything; in fact, there are definitely times when I would advocate for less screen time for kids and so on. But, I have also been the teacher in that classroom with a kiddo who struggles to connect with their peers, or who just doesn't feel safe or comfortable advocating for themselves and their needs.
Moxie is presented by a start-up robotics company called Embodied and is designed to "help promote social, emotional, and cognitive development through everyday play-based learning and captivating content." Now, it's not like the idea of these social robots is new, but this one is different.
Unlike other social robots, Moxie specializes in one thing - emotional development - and keeps its interactions focused there, rather than trying to be an over-generalized robotic friend. By having short 15-20 minute interactions with Moxie daily, kids will be able to lessen that interaction and hopefully apply what they've learned to other social relationships.
The short daily interactions provided by Moxie are supposed to help aid in learning communication skills. From Embodied's website:
"With Moxie, children can engage in meaningful play, every day, with content informed by the best practices in child development and early childhood education. Every week is a different theme such as kindness, friendship, empathy or respect, and children are tasked to help Moxie with missions that explore human experiences, ideas, and life skills.
These missions are activities that include creative unstructured play like drawing, mindfulness practice through breathing exercises and meditation, reading with Moxie, and exploring ways to be kind to others. Moxie encourages curiosity so children discover the world and people around them.
All these activities help children learn and safely practice essential life skills such as turn taking, eye contact, active listening, emotion regulation, empathy, relationship management, and problem solving."
Personal feelings on efficiency aside, this technology is really cool. It could really help some struggling kids out, or it could just get thrown on the pile of failed attempts - it's hard to say right now.
What do you think about a robot like this? Share your thoughts with me!
Is your PC ready for its check-up?
If you're thinking of moving to Windows 11 when it releases on October 5th, then you'll want to know about Microsoft's updates to its Health Check app.
This app will test your PC to see if it can adequately handle running Windows 11. The updated tool is available all the way at the bottom of Microsoft's Windows 11 page here. The user interface hasn't changed any from its previous version, but the results regarding your PC's eligibility should be much more accurate than before.
One of the things that has been making Windows 11 so contentious for Microsoft customers is the requirement of a TPM (AKA, Trusted Platform Module) chip. This crypto-processor secures a computer through an integrated cryptographic key that prevents hackers from accessing your computer and leaking your data. TPMs also are historically a business or enterprise feature, and is less common in DIY custom-built and boutique-sourced rigs.
Because Microsoft wants to put more focus on keeping its platforms secure, a TPM chip is necessary for running Windows 11 (and probably will be necessary for many other things going forward). A TPM can be integrated directly into a computer's motherboard or added manually to the CPU. Recent processors from the likes of AMD and Nvidia include this technology, but if you're using a chip that's a few years old now (like I am), then you may find yourself unable to make the jump to Windows 11.
The way a TPM will interface with Windows 11 is like this: when you log into your PC, the TPM supplies a unique code (cryptographic key). If there is no detected issue, then your PC boots up as normal. If your security is compromised, though, the computer locks down in order to prevent hackers from gaining access. On one hand, this definitely sounds like a great security measure - on the other, if it somehow glitches or goes awry, I foresee a headache in getting it all sorted.
A TPM's job doesn't stop when the correct user is logged in; it can encrypt the entire hard disk (or just parts of it), authenticate online activities like secure email and VPNs, and it can also ensure that when you go to recycle your computer that no confidential data remains on it.
I can see why Microsoft is taking the direction that it is with TPMs; they are extremely difficult to get past, and the peace of mind they provide with their additional security is not to be discounted, no matter how inconvenient it may be in regards to updating. My own PC can't handle the move to Windows 11 at the moment, although several websites I've seen have suggested a few other ways to dive a little deeper into my OS to see if there's actually a TPM I can enable after all, so I might decide to give that a look later.
Are you moving to Windows 11? How do you feel about the required technology for running it? Share with me!
The wallpapers and Dreams (animated wallpaper) galleries have categories so you can view certain types of wallpapers that you are looking for. These categories haven't been updated in a long time, and it was certainly due for a refresh for a more modern and updated gallery. Some gallery categories were not ever really used or relevant, so we removed some and added quite a few to each section for an expanded range of wallpaper choices.
With the added integration of some WinCustomize galleries in DeskScapes, it will also reflect a better experience for in-app users as well.
Here are the new and updated categories available in these galleries today...
Anime
Beach/Tropical

City
Landscapes
Movies/TV
Nature
Seascapes
Space
Vehicles
Winter
Anime
Aquariums
Beach/Tropical

Gaming
Landscapes
Movies/TV
Nature
OS
Seascapes

Technology
Vehicles
Waterfalls

Winter
We've populated the new galleries with items, but if you have some wallpapers that need to be changed over, you can edit your skins to a new category. Of course, please let us know if you need any help with that.
As we've done in the past, I get emailed and read blogs about design and a couple times of year various sites put out their seasonal colors, and the latest is from Creative Market. They have Cosmic Iris as their "Color of the Season".
"Iris: a flower with sword-shaped leaves, the Greek goddess of rainbows, the part of your eye that lets light in. As we discover what this new normal can look like, here's a color that captures our quest for the unknown. The curiosity in experiencing familiar places with new eyes. Cosmic Iris is a blue-to-purple hue that takes us to a place of wonder."
HEX: #7B93E8
RGB: 123, 147, 232
I do like the color but it's not something I would associate with the fall season. Maybe I'm just a bit more traditional but I'd like to hear your opinions on it. What types of skins or themes do you think this color would look good with?
Stardock's Publisher Sale is here with up to
75% off* on our most popular games, DLC, and software!

STEAM KEYS ARE PROVIDED WITH PURCHASE
Game Bundles:
Classic Games:
Popular Expansions/DLC:
Stardock Software:
Curtains
$9.99 Now $7.99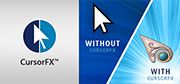 CursorFX
$4.99 Now $3.99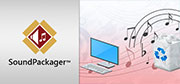 SoundPackager 10
$4.99 Now $3.99
Fall is just around the corner, and I've been getting ready with my pumpkin coffee and changing the wallpapers on my various PCs! We have a bunch of seasonal desktop wallpapers here on WC, and we've been adding more so there's a wide selection to choose from.
We've also been making sure the tags are in place, so just by searching 'fall' or 'autumn' should bring up plenty of results in all categories!
Here's a few of our favorites to get you started! If you like these be sure to share!
I finally got Windows 11 installed and running on my main PC this week. Since the official release is approaching, I wanted to make sure I had time to test software out on Windows 11. As with any new install of Windows, the first apps I put on my PC are Fences, Start11, and Groupy. These help my productivity while I setup the rest of the OS and get all the other necessary applications installed.
While I'm downloading new installers and organizing my files, I usually have a couple of file explorer windows open to move and copy items around. This can get to be quite an unorganized mess with a big monitor, so this is where Groupy comes in.


As you can see in the screenshot above, I have four explorer windows open, but they are all tabbed in one window. This way I can easily and quickly change to each window depending on what I'm working on. It also makes it extremely easy to drag and drop files from one folder to another.
I have Groupy set up so it will group identical windows automatically. That way, any explorer windows I open will automatically open in my tabbed group.
Of course, this will also work the same way in Windows 10, but I wanted to show off that you can get tabbed windows in Windows 11!
September is finally here, and we are just weeks away from the official start of fall! With a new month brings a new opportunity to show off the skins and themes you are using on your desktop. Take a screenshot and post to our desktop screenshot thread and let us know what themes you are using this month.
Post your desktops to the monthly thread here: https://forums.wincustomize.com/506729/
(This is a news thread and will be locked. Screenshot taken by JanOscar)
AKA, why we play certain games over and over and over again...
Thursday, September 2, 2021 by Tatiora | Discussion: Stardock Blog
I've said it before, and I'll say it again: I am highly prone to nostalgia.
I am an emotionally memory-based person who lives and breathes sentimentality. I have a hard time parting with objects I own because I can remember exactly who gave it to me, the circumstances surrounding the gift, and why it was important at the time (even if it hasn't been useful for a very long time).
It's not just physical things, either - it's anything that allows me to return to a memory that I am fond of. Frequently, this means games - both video and board/card. My grandmother in particular was an avid Rummikub player; I can remember many times where we sat in her kitchen on a quiet afternoon and played together while we chatted.
Just down the hall, my grandfather and his study would house many other loving memories for me in the form of hours spent playing computer games together. Returning to these games still, all these years later, instills me with a joy and a fondness for those times that's hard to put into words.
I've taken a look at how nostalgia can drive people to replay games or repeat activities that they've done many times before, but what is nostalgia exactly? Let's talk a little bit about what it is and why it affects us.
What is Nostalgia?
The dictionary defines nostalgia as "a sentimental longing or wistful affection for the past, typically for a period or place with happy personal associations." The word comes from the Greek word nostos, which means "return" or "home," and the Greek word algos, which means "pain."
Nostalgia is sometimes also described as homesickness, although I view nostalgia as a more general term, while homesick is much more specific.
Why is Nostalgia so Powerful?
Think about it for a minute. Nostalgia is a return to our happy places and thoughts. These moments that made us feel things in our younger days, often for the first time, are what define what those emotions mean to us.
Specifically regarding happiness, nostalgia allows us to return and feel grounded toward that which built our feelings and how we react to the world around us as we have grown. Recalling our past experiences allows us to build better present experiences, and nostalgia can serve as an aid in that regard.
However, not all nostalgia is happiness. It seems silly, conceptually, to long for any days or memories that aren't happy memories for us, but all experiences, whether you define them as good or bad, form us in some way. Nostalgia can help people deal with anxiety surrounding change. Our memories are grounded, they can't change anymore - because they're memories. They've already happened.
Does Nostalgia Have a Psychological Effect?
Dr. Krystine Batcho, a licensed psychologist and professor of psychology at LeMoyne College, says that nostalgia is a "wonderfully complex paradoxical experience." According to Batcho, nostalgia serves a number of functions.
Ultimately, nostalgia is an emotional experience that unifies. It helps unite our sense of who we are, our self, our identity over time - but over time, we also change in pretty incredible ways. Nostalgia helps connect us to our authentic self and remind us of who we have been, so we can compare ourselves to who we are today.
A podcast interview with Dr. Batcho that I found on the American Psychological Association's website is what got me thinking about this. You can listen to (or read the transcript) of the whole thing here.
Nostalgia Today
I think it's fairly obvious that there are many corporations seeking to appeal to peoples' sense of nostalgia in order to make their products or services more relatable. Networks are bringing back the shows of our childhood and making them accessible to us in hopes that we will share them with our own children and perpetuate the cycle of fond memories.
Admittedly, nostalgia has driven me to purchase certain remastered games or collectors editions before. You could say that I am prone to marketing tactics - and you wouldn't be completely wrong there - but in many cases it isn't the marketing that sells me on purchasing an old favorite. It's the sense of happiness that I remember, that feeling of nostalgia that drives me to return to that state of being a kid again, even if just for a little bit.
What games hit your nostalgia button? Do you enjoy revisiting those memories? Share your thoughts with me!
The Curtains gallery has quite a few new themes added recently, and we have just been enjoying them. They have a smooth and minimalist design and are great for daily use either at work or home.
Check out some of the latest theme below but be sure to check out the full Curtains gallery for many more themes. Have you tried any of these new themes? Let us know in the comments!