Can't be Just Another FIA 'Observer' ALL the time....
Wednesday, February 17, 2010 by Jafo | Discussion: Personal Computing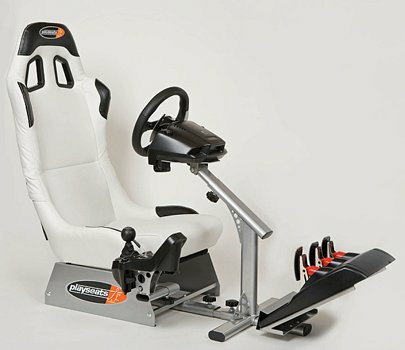 I have the computer [i7-920 12gig and XFX 1g GTX285] ....I have the racing sims [GTR, GTR2, GTL, GT Evo, NetKar, GP4, rFactor, NFSU, TestDrive Unlimited] and....I already have the wheel/pedals [G25]....
Logical progression [and an Office/Computer desk rebuild imminent] and it's only fitting I drive in 'style'...
'Should' turn up here in a day or two...[for some reason it's coming from Perth, WA]....
Please login to comment and/or vote for this skin.
Welcome Guest! Please take the time to register with us.
There are many great features available to you once you register, including:
Richer content, access to many features that are disabled for guests like commenting on the forums and downloading skins.
Access to a great community, with a massive database of many, many areas of interest.
Access to contests & subscription offers like exclusive emails.
It's simple, and FREE!