for the 3 or 4 people that are interested... ;)
Updating some skins...thought I would show off some of the changes.
ecoLogical is getting the full 7,Vista,Xp makeover.With some help from Dani on 7 and some inspiration from vStyler there will be 29 substyles!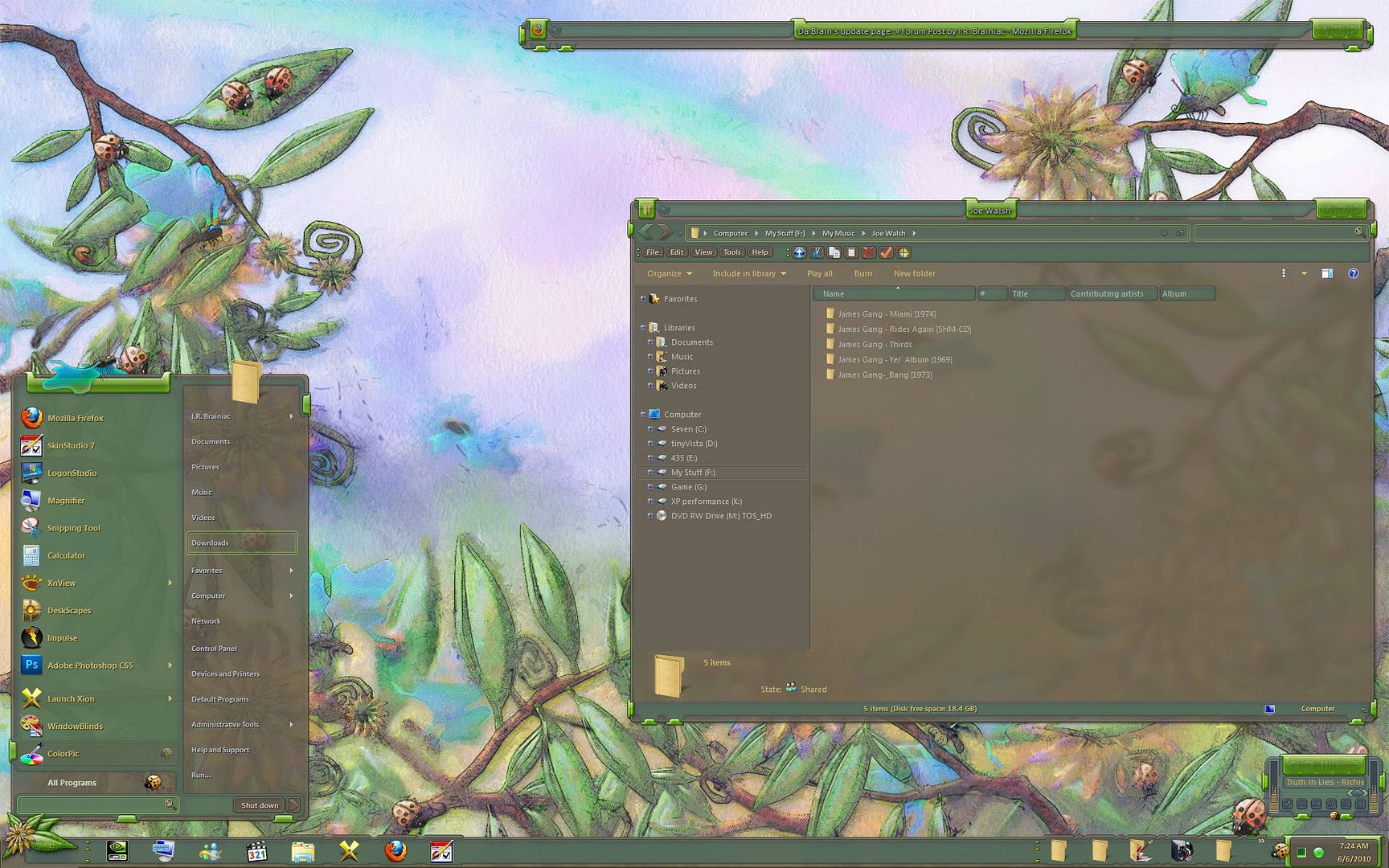 Knot Vista is also getting the full 7,Vista XP makeover.Many changes,huge selection of styles and colors.New name will be Knot Aero so it will not overwrite the original (if you are one of the few that already have it
)
Thanks fer lookin'
Please login to comment and/or vote for this skin.
Welcome Guest! Please take the time to register with us.
There are many great features available to you once you register, including:
Richer content, access to many features that are disabled for guests like commenting on the forums and downloading skins.
Access to a great community, with a massive database of many, many areas of interest.
Access to contests & subscription offers like exclusive emails.
It's simple, and FREE!