Help me,help you...God help us all.
Vista,WB and me got off to a rocky start but after some super tweaking help and finally getting WB installed correctly...my hatred of Vista has cooled to merely annoyance with some of the gui decisions microsoft made.With the right tweaks it runs fine even on my mediocre system.(turn off LOTS of stuff,all animations,popup thumbnails,superfetch and on and on...)
WB now does some pretty neat stuff on Vista and thats what finally won me over...well,at least I dont leave Vista at the earliest opportunity.
SKS6 still cant touch 5 for ease of use(and never will in its current layout),but to skin Vista you have to get over it and dig in.You may click yourself silly but it DOES have some nifty features.It supports all the latest tricks now and the subframe builder is pretty cool.Vertically stacked images are back!YAY Neil.
So I'm gonna use this screeny to ask some questions while I test different areas to see what they do.If you KNOW the answer please chime in.If you have a question,please fell free to ask.
My first tip for the counterintuitive section is...User pane icon would not move DOWN on the pane til I used NEGATIVE top content margins in the text tab.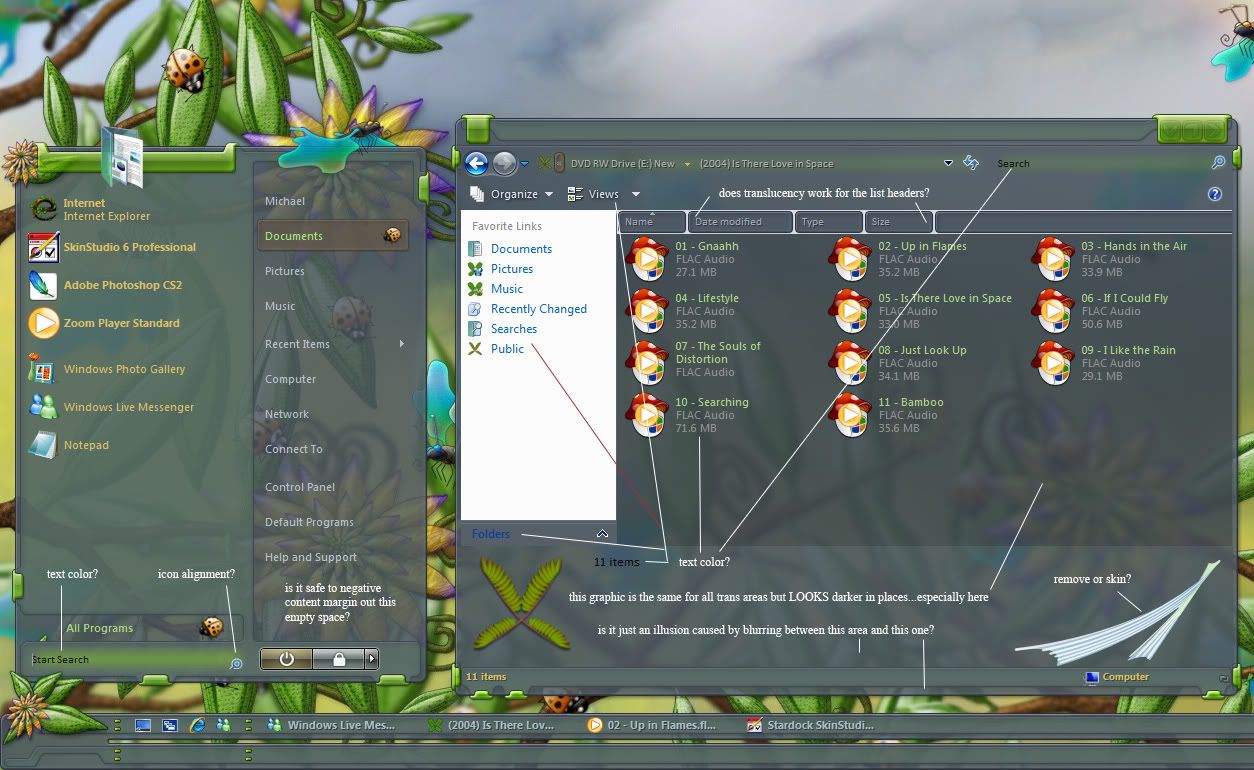 Please login to comment and/or vote for this skin.
Welcome Guest! Please take the time to register with us.
There are many great features available to you once you register, including:
Richer content, access to many features that are disabled for guests like commenting on the forums and downloading skins.
Access to a great community, with a massive database of many, many areas of interest.
Access to contests & subscription offers like exclusive emails.
It's simple, and FREE!