You'll be able to turn the ads of...for now...
Another reason to get Start11: M$ is planning to advertise on the W11 start menu...as if it weren't crappy enough as it is. Even if Start11 can't rid us of their adverts, we can switch to the W10 or W7 menus.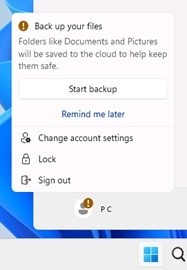 from windowslatest
This first appeared in the optional March update, but will be in the April or May update as non-optional. For now, there's a way to shut it down via an optional toggle to Settings > Personalization > Start, so you can easily disable these recommendations. In the article linked there's a screenshot which shows it.
The production and preview versions won't have it without you making alterations, at this point but as note above, it will be in the April or May update and whenever MS decides, they'll turn it on for everyone. As for now, it's only a lucky few (lol) who receive this gift as MS wants to gauge reactions...which aren't happy ones in MS's blog apart from their fan bois.
USB4 and USB4 devices are in the update, as well:
"You can find the dedicated USB4 Hubs and Devices Settings page under Settings > Bluetooth & devices > USB > USB4 Hubs and Devices. This new page lets you dock, high-performance peripherals, and displays. It also provides users with information about the connected peripherals and their capabilities." - Windowslatest
Anyhow, just to keep ya'll up to date...
Please login to comment and/or vote for this skin.
Welcome Guest! Please take the time to register with us.
There are many great features available to you once you register, including:
Richer content, access to many features that are disabled for guests like commenting on the forums and downloading skins.
Access to a great community, with a massive database of many, many areas of interest.
Access to contests & subscription offers like exclusive emails.
It's simple, and FREE!