I have a 15" Dell XPS 4K touchscreen laptop that I primarily use for work purposes. Any productivity software I need is bought and used mostly for this machine. Over the years, I've tried out more types of apps than I could probably ever remember or count. Most of them I never stuck with because they ended up not being not very useful for what I needed.
Now, of course everyone's view on what is productive for them will vary from person to person, but I wanted to talk about the software I have used that has been absolutely essential in keeping my daily work productive and efficient.


Fences
If you've read any of my blogs over the years you'll know Fences is one of the first apps I install on a new PC. The biggest thing necessary for my productivity is organization. I have various project I work on throughout the week, most of which involve various type of files like images, video clips, text documents, etc. These can easily turn into a mess, and I use Fences to keep them organized so I know exactly where my files are.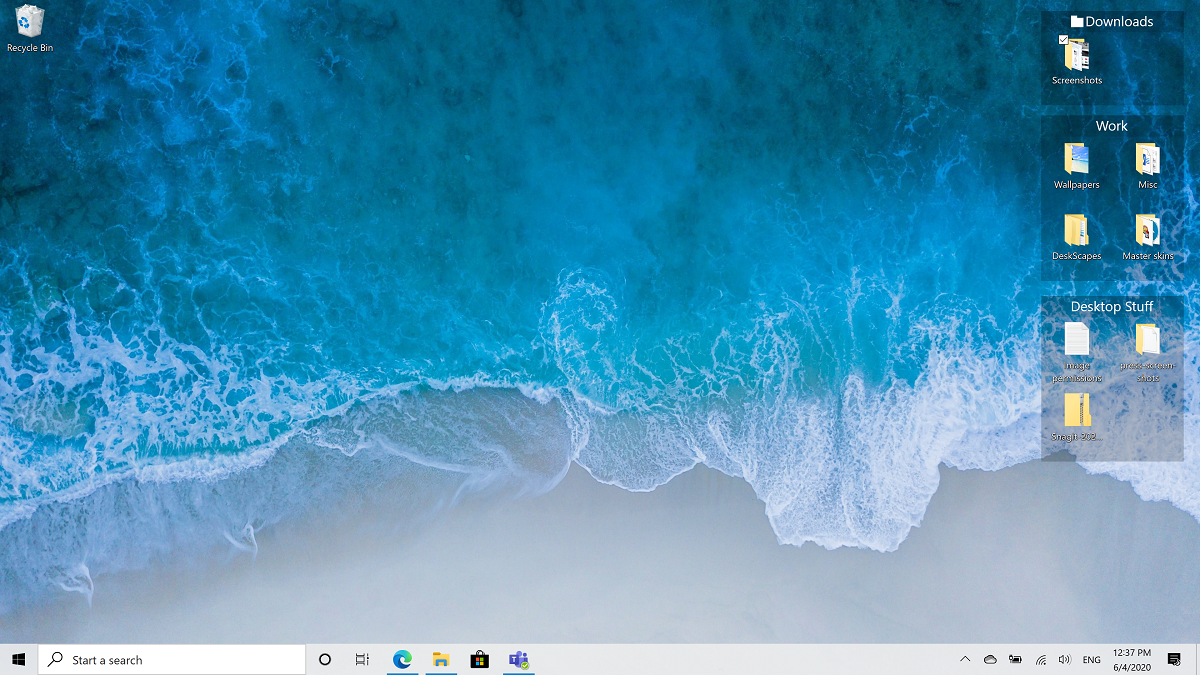 SnagIt
If you need to capture images or video of your screen, then there is nothing better than SnagIt. I have used it for longer than I can remember, and it is one of the main apps I use when creating tutorials, screenshots, blogs, and much more. Aside from taking the screenshots/video, it has a powerful editor where you can edit and mark-up for use in your media.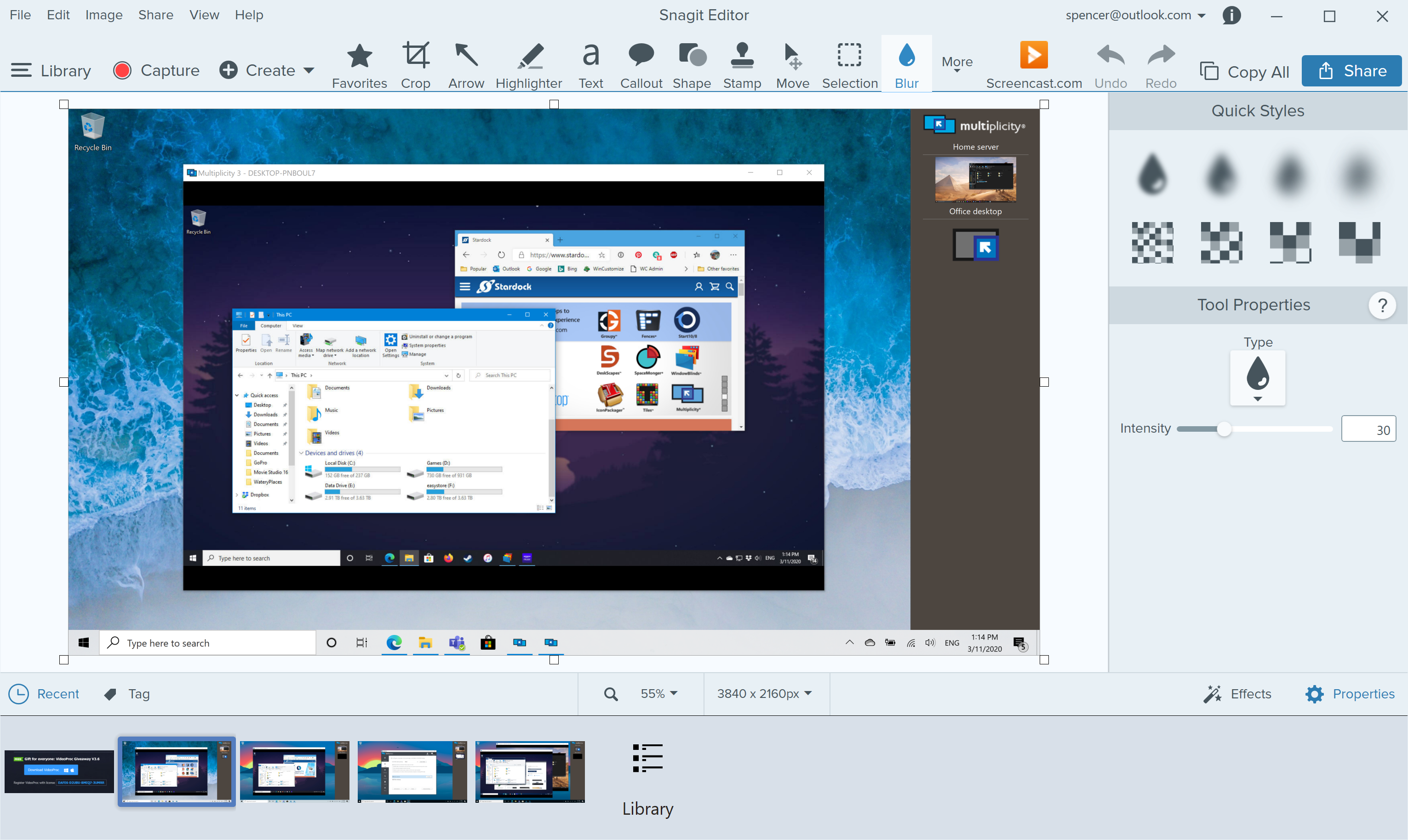 1Password
There are many password managers out there, and I've tried a fair share of them. 1Password ended up being my favorite, as I have found it's the easiest to use and works well with most web browsers. Another huge benefit is that it works across all my devices. I have all my passwords synced across my PCs, iPad, and iPhone, so I always have access to my passwords.

Groupy
Groupy is probably the newest addition to my PC out of the software I've listed here, but it has certainly earned its place. Groupy basically lets you group multiple apps into tabs so you can quickly create a workflow for whatever task you might have. Lets say I'm working on getting some content up on WinCustomize for DeskScapes - I might have my video editor, video encoder, DreamMaker, and notepad grouped so I can easily switch between them. That's just one simple example of the many ways you can use Groupy to up your desktop productivity.

Let me know in the comments if you use any of these apps, or any different ones that you recommend!
Please login to comment and/or vote for this skin.
Welcome Guest! Please take the time to register with us.
There are many great features available to you once you register, including:
Richer content, access to many features that are disabled for guests like commenting on the forums and downloading skins.
Access to a great community, with a massive database of many, many areas of interest.
Access to contests & subscription offers like exclusive emails.
It's simple, and FREE!