Customize your PC just the way you like it for up to 75%* off
Conquer your desktop clutter and multiple machines in a style that's unique to your needs
Reg. $49.99 Now $29.99
Your complete Windows customization suite | Get it Now
Reg. $9.99 Now $4.99
Get it Now
Automatically organize your desktop shortcuts and icons with Fences.
Create shaded areas to organize your desktop

Double-click the desktop to hide or show icons

Define rules to organize your desktop icons

Create a desktop portal from any folder

Swipe between multiple pages of fences

Shows well on modern, high DPI monitors

Roll up fences to the title-bar for cleaner desktops
Reg. $4.99 Now $3.74
Get it Now
Customize your PC with Start10, the first Windows 10 Start menu alternative.

Adds a Win 7 styled Start menu with Win 10 enhancements

Pin desktop and modern apps to the Start menu

Jump list support

Filtered search for apps, settings, and files

Automatically matches the color of your taskbar

Integrates Fences right into the menu

Skinnable Start button
Reg. $9.99 Now $3.74
Get it Now
Organize applications into grouped tabs on your Windows desktop.

Drag and drop applications together to group them under a common tabbed interface

Organize multiple applications and documents together for convenient access

Group related tabs together for optimal workflow

Save groups of applications together for future usage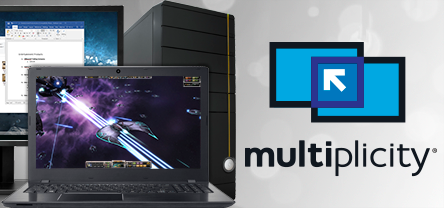 Reg. $19.99 Now $9.99
Get it Now
Connect two PCs with one keyboard and mouse.

Switch seamlessly between 2 PCs with one mouse and keyboard

Copy and paste files, folders, text, and images between PCs

Hot Keys for quick access to other PCs

Listen to audio from multiple PCs through one PC
Over 80% off Stardock games, view the sales now
*Sale ends December 3, 2019 at 1PM ET.
Please login to comment and/or vote for this skin.
Welcome Guest! Please take the time to register with us.
There are many great features available to you once you register, including:
Richer content, access to many features that are disabled for guests like commenting on the forums and downloading skins.
Access to a great community, with a massive database of many, many areas of interest.
Access to contests & subscription offers like exclusive emails.
It's simple, and FREE!