If you are a Windows 10 user, we have a great set of apps that can help you customize and enhance your user experience. The best part is, this can be done for under $10 each!
Below is a quick overview of each app and what it can do to improve your Windows 10 experience.

Fences
Fences lets you organize your icons and shortcuts by placing them into fences, which are customizable shaded areas located on your desktop. You can even create folder portals, which gives you easy access to frequently used folders without having to hunt around for them. Fences can also be rolled up to create an even cleaner looking desktop.
WindowBlinds
WindowBlinds lets you change the complete look and feel of your user interface by applying custom skins. There are thousands of skins available for download from WinCustomize.com in a variety of styles that can fit just about any style you might be looking for. These skins can also be customized further by adjusting transparency, applying different colors and textures, and much more.
If you are using Windows 10 and the popular Start10 application, then WindowBlinds will also change the Start menu to match the rest of the skin.
DeskScapes
DeskScapes is a very cool app. It puts animated wallpapers right on your desktop and works great with other applications, such as WindowBlinds. You can use animated videos and pictures - DeskScapes even has over 40 special effects that can be applied to your wallpapers. Wallpapers can also be customized with animations and the animated wallpapers can even be used as a screensaver.
IconPackager
If you are tired of the default icons in Windows, then we have a great solution for you. IconPackager can change the default Windows icons with icon packages. These bundled packs of custom icons can also be customized and recolored from within IconPackager.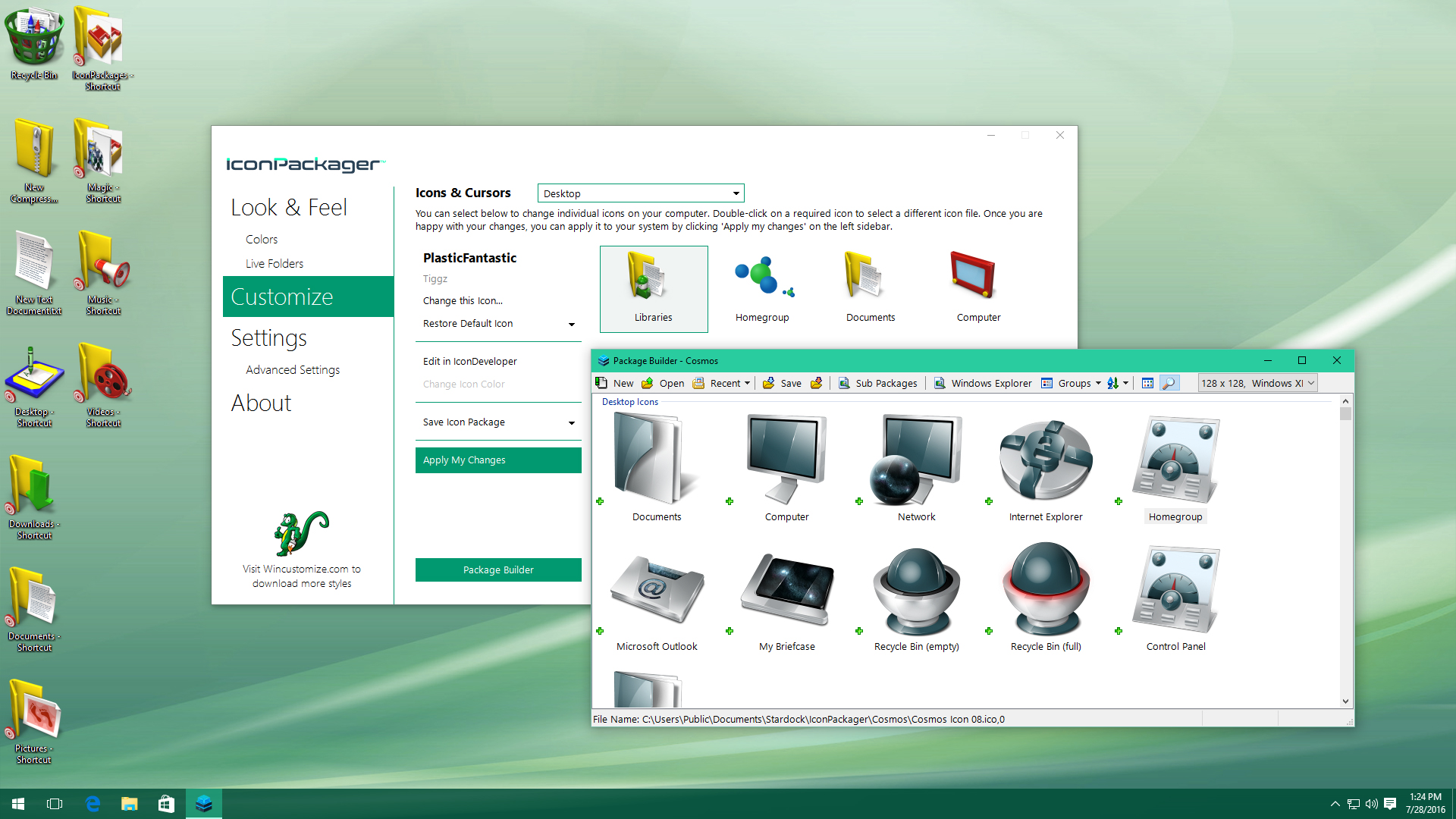 These are just a few examples of the many desktop enhancements we have available for Windows users. You can see all the rest of our apps here. I also recommend taking a look at Object Desktop, the suite of desktop apps which include everything mentioned above, and many more.
Learn more about Object Desktop here.