great new features...
there is a new update available for displayfusion. there are pretty cool new features.
you can have an alternate start menu for the displayfusion taskbar: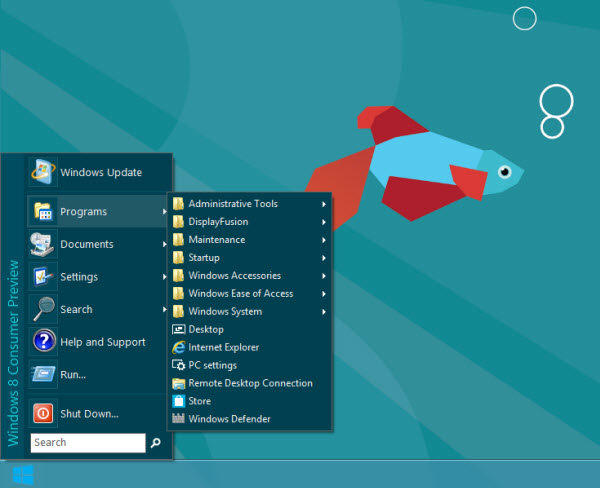 and you have now tray icons in your secondary taskbar and jumplists for the taskbar buttons.
but the greatest feature is, when you use the wallpaper option (especially the wallpaper changer) in displayfusion, aero colors can now be set based on the current wallpaper.
..and it's windows 8 ready!
Please login to comment and/or vote for this skin.
Welcome Guest! Please take the time to register with us.
There are many great features available to you once you register, including:
Richer content, access to many features that are disabled for guests like commenting on the forums and downloading skins.
Access to a great community, with a massive database of many, many areas of interest.
Access to contests & subscription offers like exclusive emails.
It's simple, and FREE!