Work area
Finally me & Vampothika got our workspace together. This is were we create our Skins/blinds/graphics & whatever...
Opposite workplace for each of us so we always can see eachother, talk & get instant feedback.
What you see in the picture is Vampothikas screen closest and the Television that is placed behind me, my screen is facing it so that is the back of it you see in front of the TV.
In the middle of the workspace you get a glimpse of our round aquarium containing black sparkling sand, a black tower and a black rock. A Black and blue "fighting-fish" is living there called "Storm".
Just wanted to share a little glimpse of what it´s like @ our place
Stayhard /neone6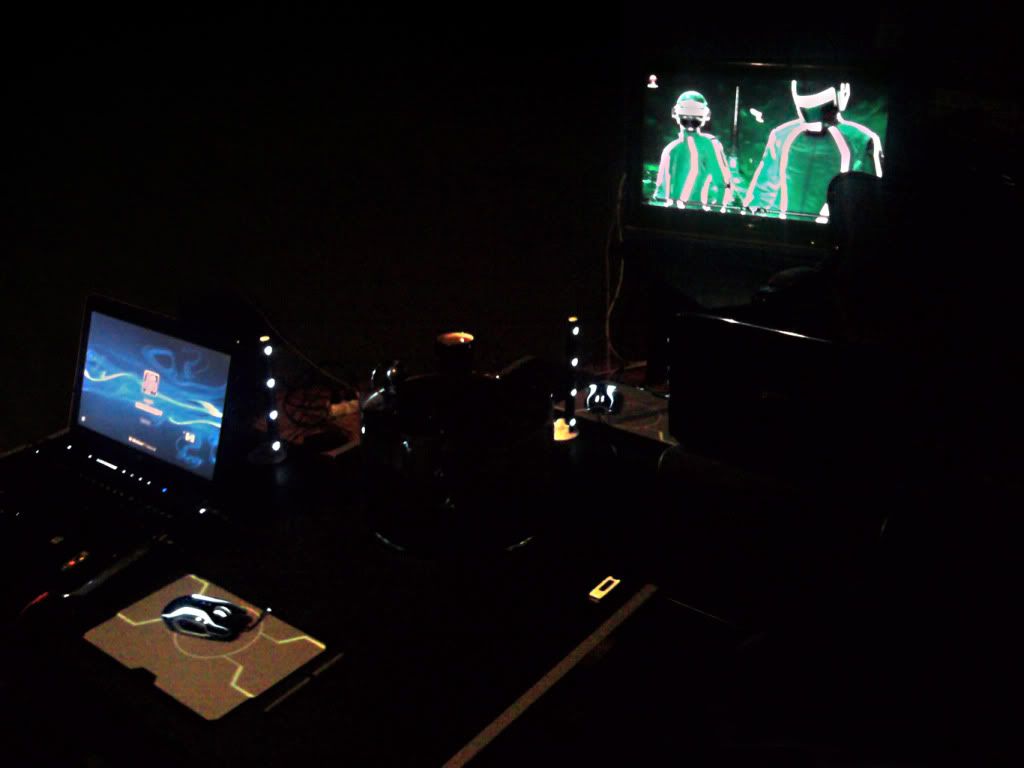 Please login to comment and/or vote for this skin.
Welcome Guest! Please take the time to register with us.
There are many great features available to you once you register, including:
Richer content, access to many features that are disabled for guests like commenting on the forums and downloading skins.
Access to a great community, with a massive database of many, many areas of interest.
Access to contests & subscription offers like exclusive emails.
It's simple, and FREE!