Sunday, November 1, 2009 by 2of3 | Discussion: Community
A new baby girl!
I'm pleased to announce the birth of our second child Vilde Rose who was born yesterday at 3:08 pm. (+1 GMT) She weighs 4,110 grams and is 52 cm long.
After a relatively short (but hard) labor of 1 1/2 hours, she came to the world. Merete and I are both very happy and Tirill is now a proud big sister!
Minutes after birth:
Finally home:
A proud big sister gets to hold her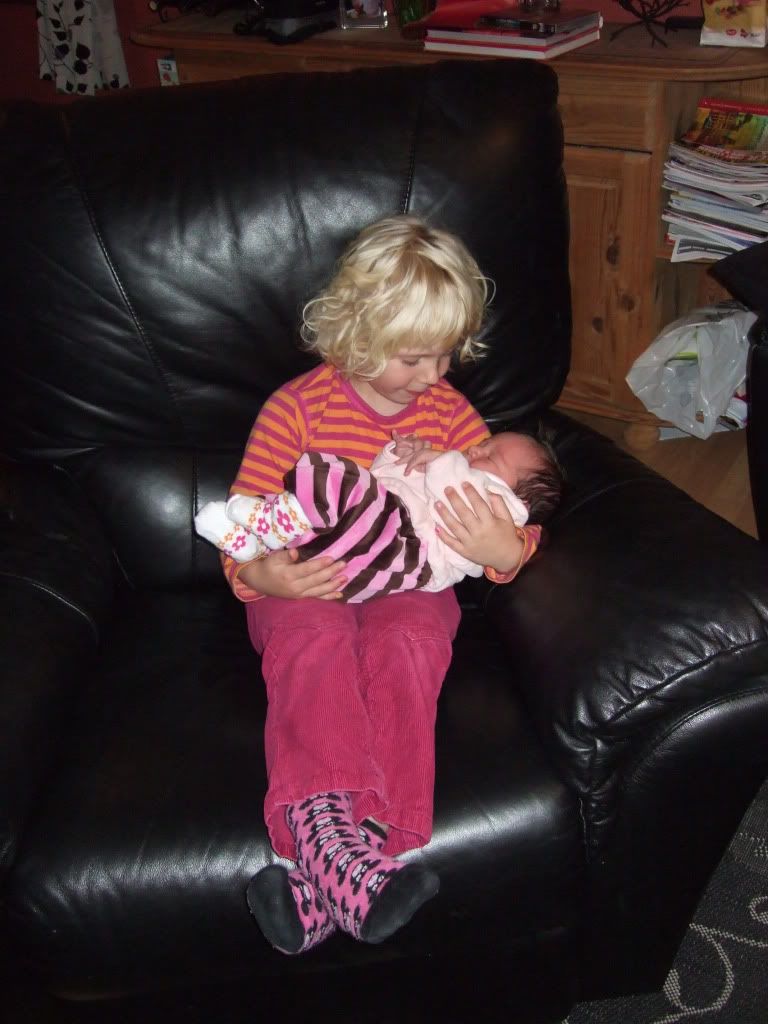 Please login to comment and/or vote for this skin.
Welcome Guest! Please take the time to register with us.
There are many great features available to you once you register, including:
Richer content, access to many features that are disabled for guests like commenting on the forums and downloading skins.
Access to a great community, with a massive database of many, many areas of interest.
Access to contests & subscription offers like exclusive emails.
It's simple, and FREE!