I have Windows Vista Home Premium and I bought Windows Blinds Enhanced 6.1 (build 96 x86) Vista Edition yesterday,
The problem is, when I try to apply a Royale theme, or any theme, it pretty much skins everything except the task bar, it skins the start button, but not the bar. When I go to windows explorer, on the side is really messed up, it looks like a bar code..
Any help on fixing this?
Here is the system info
--------------------------------------------------------------------
Your computer has a Windows Experience Index base score of 3
Your Windows Graphics Experience score is 3
WindowBlinds version : WindowBlinds 6.1 (build 97 x86 - Vista Edition)
WindowBlinds is installed correctly on this PC
WindowBlinds appears to be activated on this PC
(Generic PnP Monitor) 1 is attached to RADEON XPRESS 200M Series (Microsoft Corporation - WDDM)
Wblind.dll 2008/05/06 11:05:20
Wbsrv.dll 2008/04/26 16:14:58
Wbconfig.exe 2008/04/29 21:58:32
Wbload.exe 2008/04/26 16:14:14
Wbhelp.dll 2008/04/26 16:14:07
Tray.dll 2008/04/26 16:14:21
Wbload.dll 2008/04/26 16:14:28
Screen.exe 40
And here is some screen shots.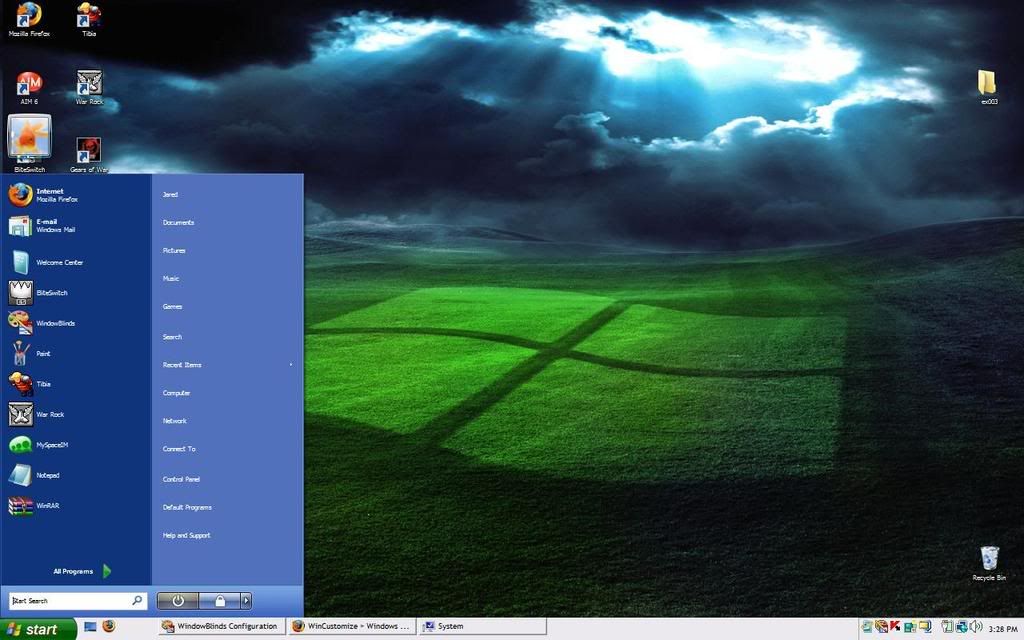 Thanks in advance!
Please login to comment and/or vote for this skin.
Welcome Guest! Please take the time to register with us.
There are many great features available to you once you register, including:
Richer content, access to many features that are disabled for guests like commenting on the forums and downloading skins.
Access to a great community, with a massive database of many, many areas of interest.
Access to contests & subscription offers like exclusive emails.
It's simple, and FREE!