4 times awol
Saturday, April 5, 2008 by Noiram | Discussion: WindowBlinds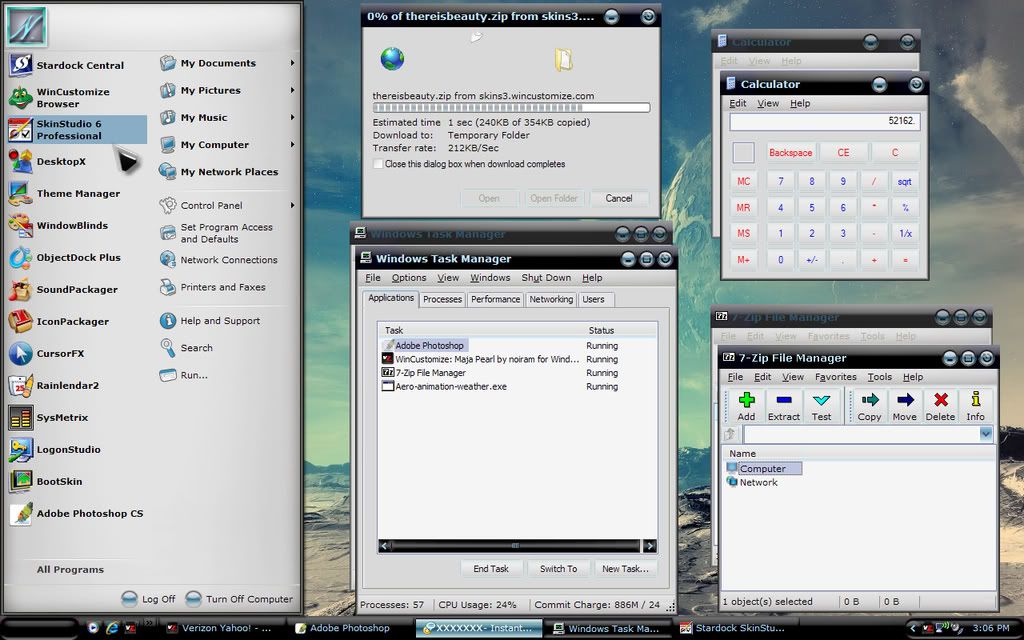 I have submitted Maja Pearl.wba to the gallery 4 times in the span of a week.
Each time I see it in moderation on my skins page.
Each time, the following day I will check it and it is gone (not in moderation on my skins page and not in my gallery).
Each time, I check my email but there is no notification of it.
I submitted a logon and a wall after the 4th upload of wba and the logon was approved,
the wall still in mod,
and the wba awol again
where oh where could Maja Pearl be ?
Please login to comment and/or vote for this skin.
Welcome Guest! Please take the time to register with us.
There are many great features available to you once you register, including:
Richer content, access to many features that are disabled for guests like commenting on the forums and downloading skins.
Access to a great community, with a massive database of many, many areas of interest.
Access to contests & subscription offers like exclusive emails.
It's simple, and FREE!