Thursday, June 3, 2021 by Tatiora | Discussion: Stardock Blog
WindowBlinds is one of our software products that has been around for quite a long time - longer than I've been at Stardock, at any rate! If you're unfamiliar with it, WindowBlinds allows you to customize the look and feel of your taskbar, window frames, and more. You can make your desktop look unique by choosing from several different styles and skins and adjusting them to suit your personal tastes.
I think one of my absolute favorite features of WindowBlinds 10 is the randomization. If I like a bunch of skins, I can use this option to have my computer cycle through them at random intervals, giving me a fresh look and a bit of a surprise every time I boot up. The per-application skinning is great for variety, too - I can use one skin for my word processing software, and use a different skin for something like Premiere.
But, I digress! Recently, we've been developing some new skins for WindowBlinds and today I get to give you a little sneak peek of what's coming. PLEASE NOTE: These are not 100% final and some aspects of these may change before they are available.
Let's have a look!
Aero Executive
NeXTSTEP
Open Windows
AbraCadabra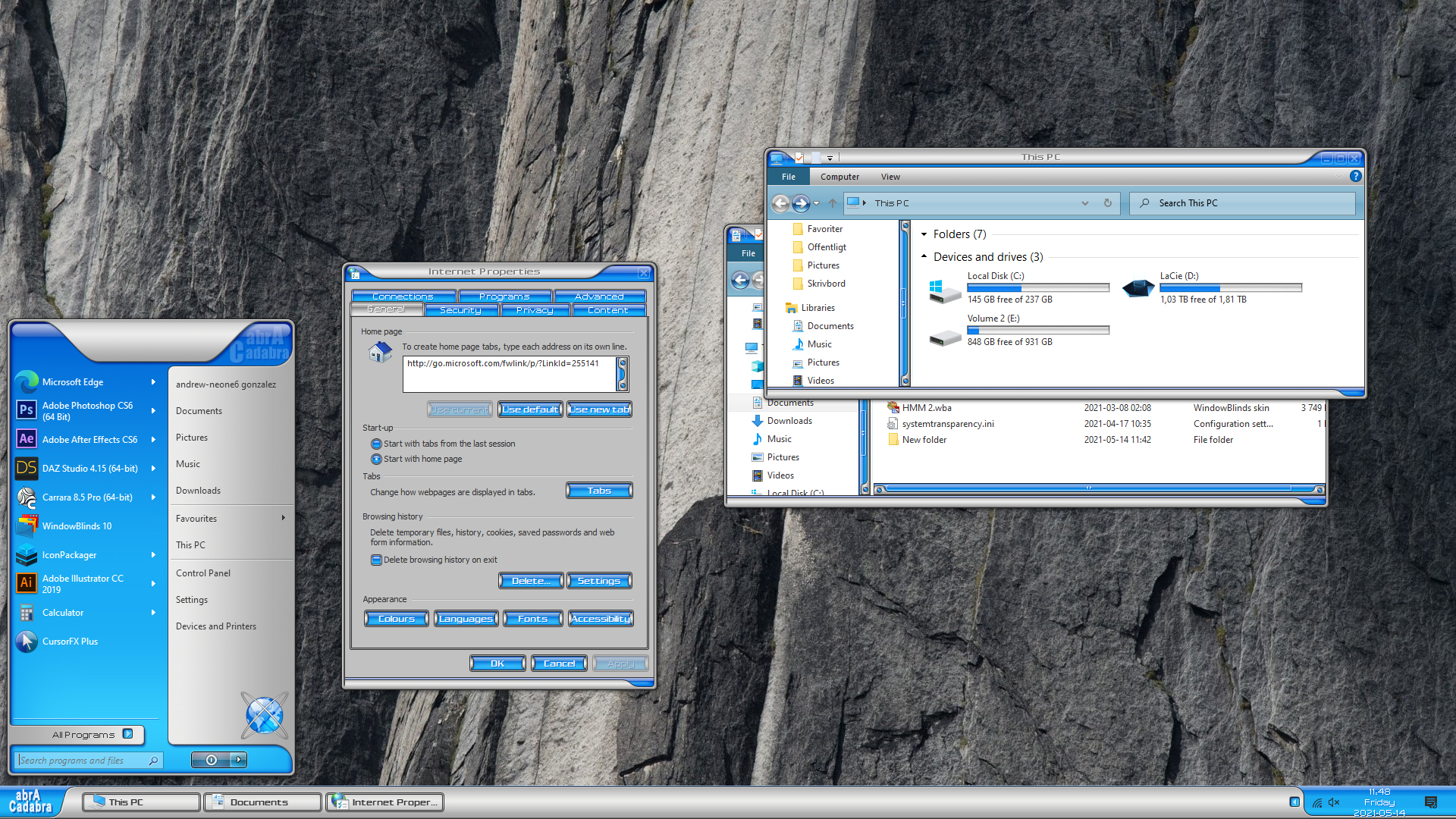 Aero Metal
Aquarium
Dragon
Elegance
Aero Midnight
Airframe
Driftwood
Parchment
PlasticXP
Whew! That's a lot of new skins. They'll be available soon, but in the meantime, let me ask you this: which one is your favorite? Share with me!
Please login to comment and/or vote for this skin.
Welcome Guest! Please take the time to register with us.
There are many great features available to you once you register, including:
Richer content, access to many features that are disabled for guests like commenting on the forums and downloading skins.
Access to a great community, with a massive database of many, many areas of interest.
Access to contests & subscription offers like exclusive emails.
It's simple, and FREE!