I was searching through WinCustomize looking at some Christmas skins and I came across what I think is one of the most classic skins of Christmas. That of course would be ChristmasTime by mormegil!
The WindowBlinds skin was first released way back in 2003 for the Stardock 2003 Christmas Suite. At that time, WindowBlinds 4 was the latest version and it was later updated to support WindowBlinds 5 which brought support for per-pixel alpha blending, toolbar button changing, progress animation improvements, animated per-pixel Start menus, title bars, and much more.
I used this skin for many holidays years after it was released and is one of my top five favorites of all time. It was hugely popular back then and was the base for many desktops around that time. In addition to the WindowBlinds skin, Paul (mormegil) came out with a lite and full icon pack that was just as amazing. As of today, the WB skin alone has over 400,000 downloads!
Download here:
Members of the community (with permission) also created some matching themes.
Since we're revisiting this skin, I installed the skins on my Windows 10 PC to see how they work many years after they were released. So how do they look? Well not too bad for such old skins.
For the WB skin the most obvious issue is the taskbar, but that is to be expected with all the changes since Windows XP. Icons applied simply fine and worked. The CursorFX theme also worked with no issues that I noticed. Even though there are some minor issues, this still brings back great skinning memories and I think I'll keep it around for a while.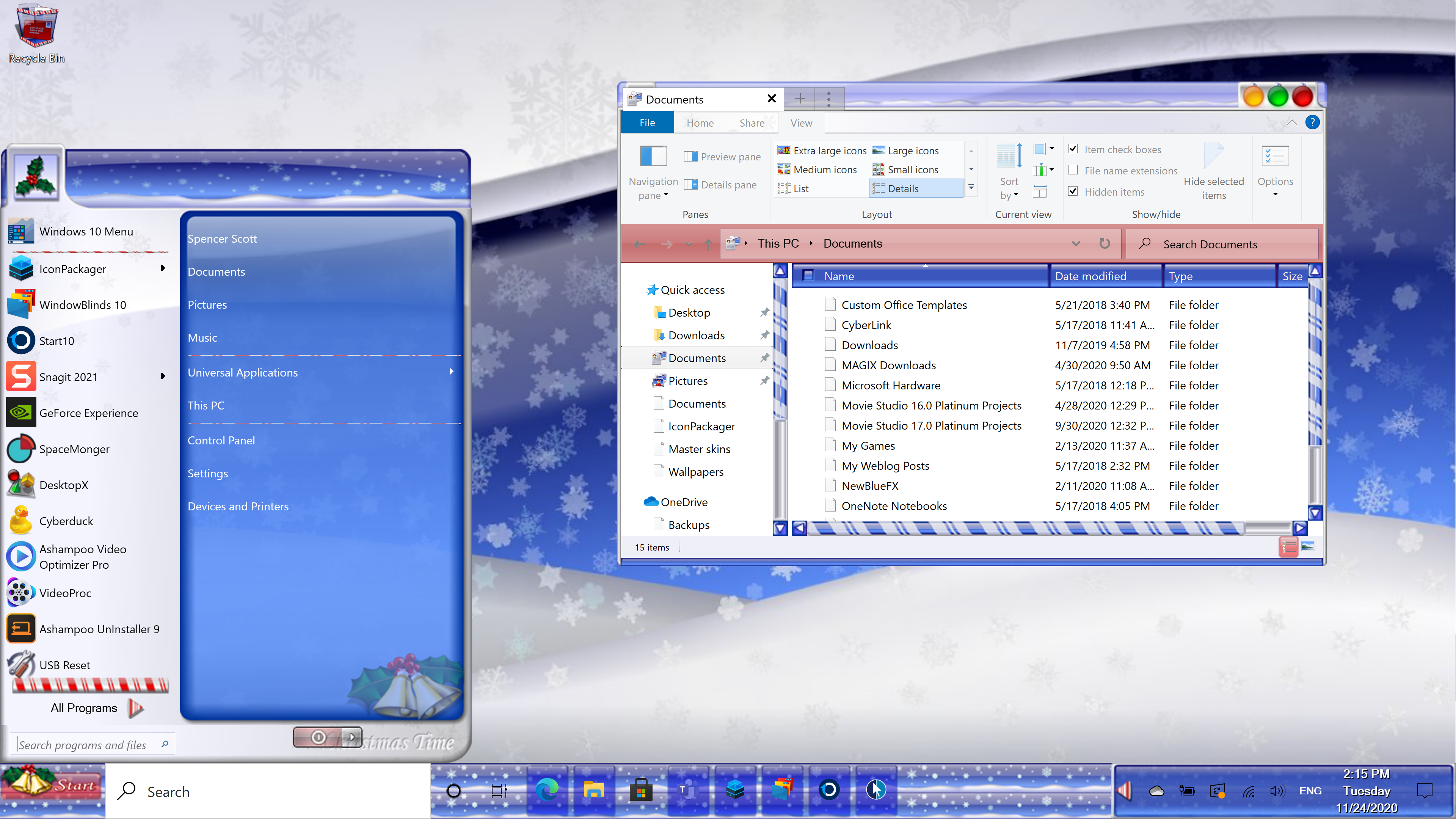 Do you remember the Christmas Time suite? Let us know in the comments below!
Please login to comment and/or vote for this skin.
Welcome Guest! Please take the time to register with us.
There are many great features available to you once you register, including:
Richer content, access to many features that are disabled for guests like commenting on the forums and downloading skins.
Access to a great community, with a massive database of many, many areas of interest.
Access to contests & subscription offers like exclusive emails.
It's simple, and FREE!