SkinStudio doesn't get as much attention from the general skinning consumer since it's primary focus is the creation of skins, but lets not forget its importance as it plays a big role in bringing us skins for WindowBlinds.
Over the years we've tried to make SkinStudio easier for new users to start creating skins, while keeping the advanced editing available for our experienced skinners. With SkinStudio, you can skin as much or as little as you want of the interface. You can then use the skin for yourself, or share with thousands of others in the WindowBlinds gallery on WinCustomize.
SkinStudio takes on a task-oriented design where users can go step-by-step through each section of the skin and either edit the existing skin template, or replace them completely with an image you created in Photoshop or any other graphics program.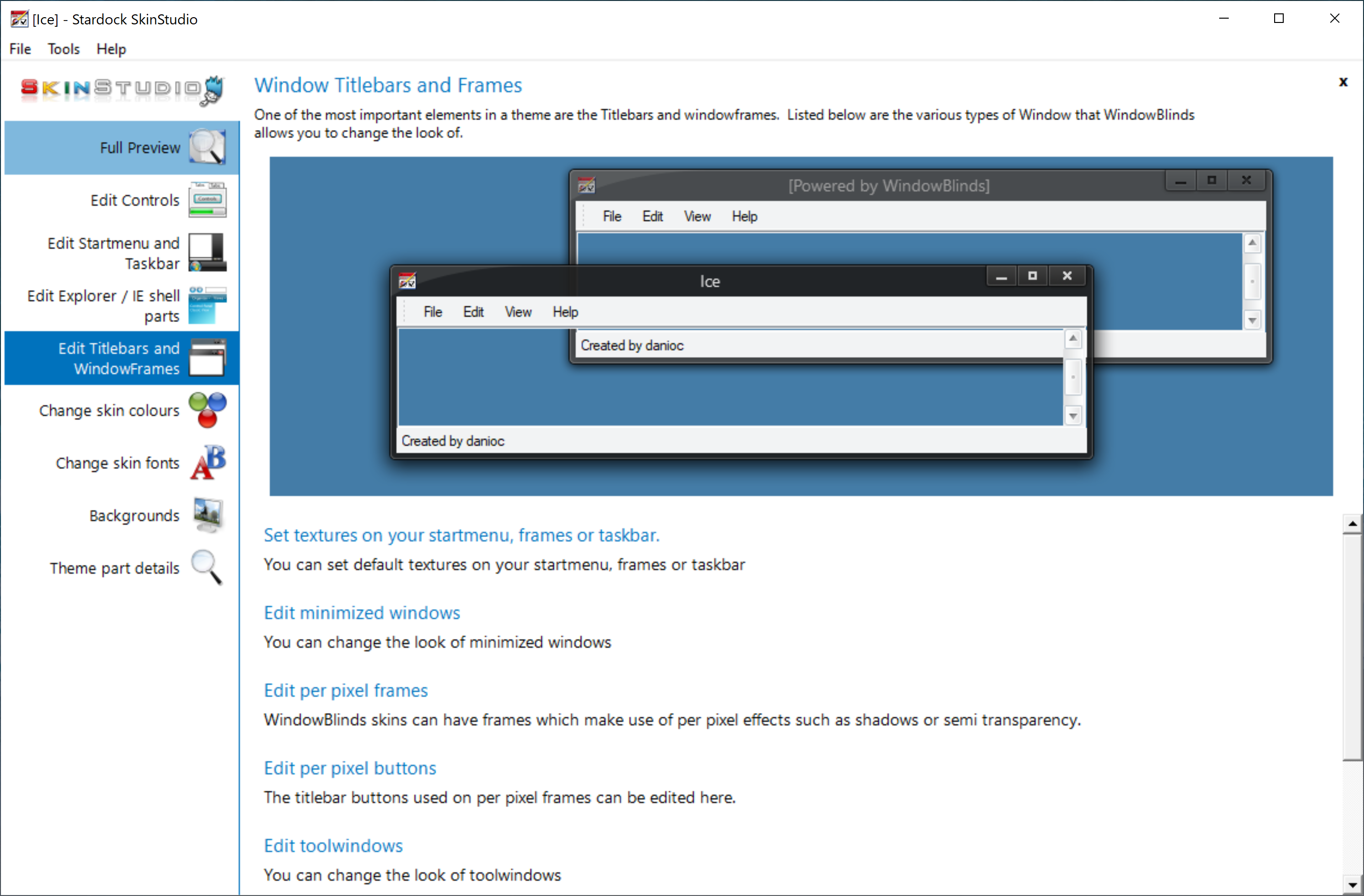 Now we know with all the changes to Windows and WindowBlinds itself over the past few years, that SkinStudio could use some attention. That's why we want to hear from our talented skinning community on what they would possibly like to see updated in future versions of SkinStudio.
Let us know your suggestions on what you'd like to specifically see updated in the comment section below.
Please login to comment and/or vote for this skin.
Welcome Guest! Please take the time to register with us.
There are many great features available to you once you register, including:
Richer content, access to many features that are disabled for guests like commenting on the forums and downloading skins.
Access to a great community, with a massive database of many, many areas of interest.
Access to contests & subscription offers like exclusive emails.
It's simple, and FREE!