www.maxstyles.com
Well, when making themes, everything typically comes full circle... I suppose now is as good a time as any to take on a wood inspired theme again.
Agenda WB, hopefully portrays an executive, boardroom sort of feel, Sterling silver with a deep, dark, glossy Red Mahogany adornment.
It will be for all 3 OS's and hopefully won't take as long as the last monster I did. Thanks for the name Syd.
Hope you all approve...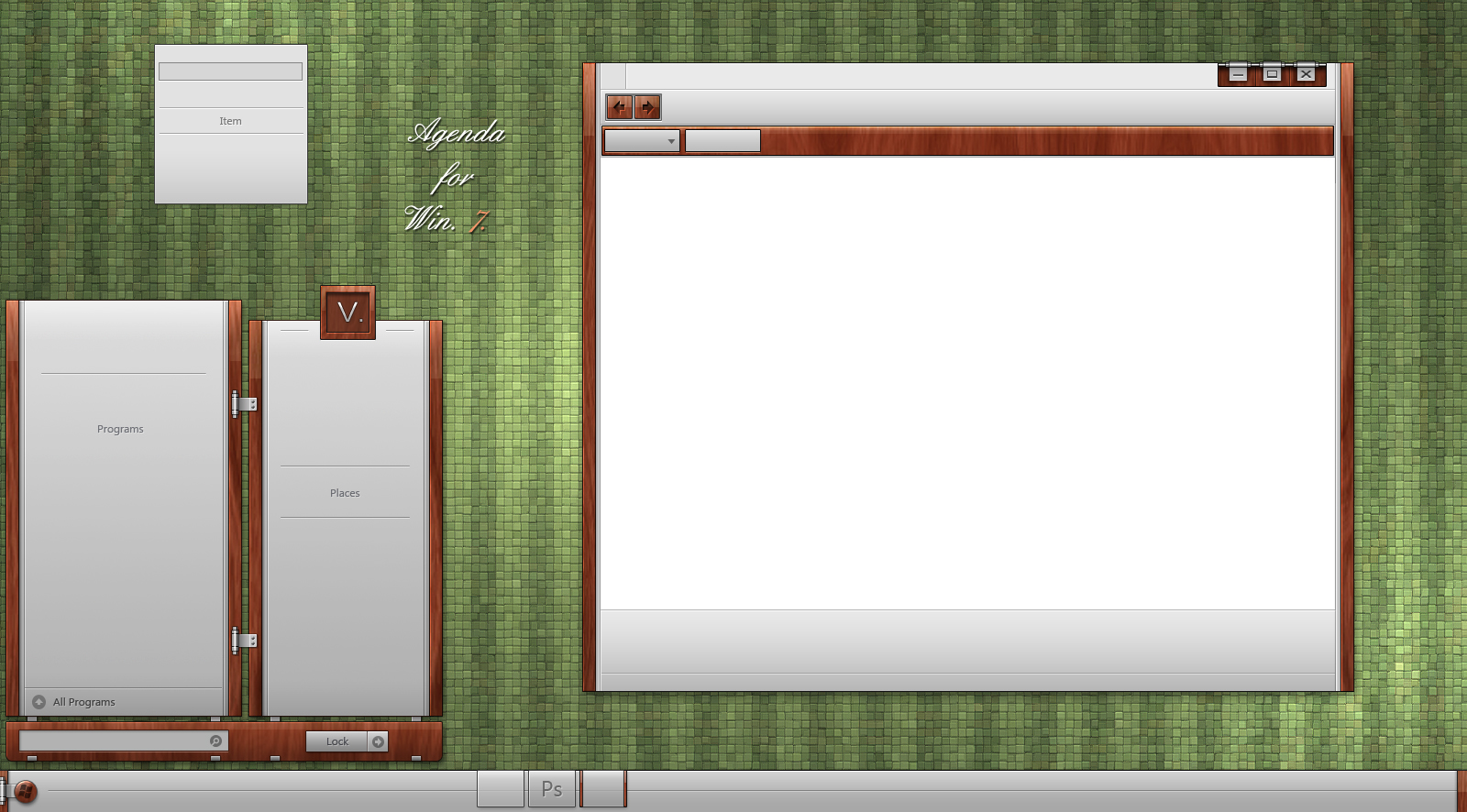 Please login to comment and/or vote for this skin.
Welcome Guest! Please take the time to register with us.
There are many great features available to you once you register, including:
Richer content, access to many features that are disabled for guests like commenting on the forums and downloading skins.
Access to a great community, with a massive database of many, many areas of interest.
Access to contests & subscription offers like exclusive emails.
It's simple, and FREE!