Just passing time.
I found this so funny, I wanted to share it with you guys. I am beta testing Snagit 10, a screen capture program I like. Anyway, I just think it's hilarious...maybe you will too? Seems I have 90 days left of my 30 day trial!! Good deal!!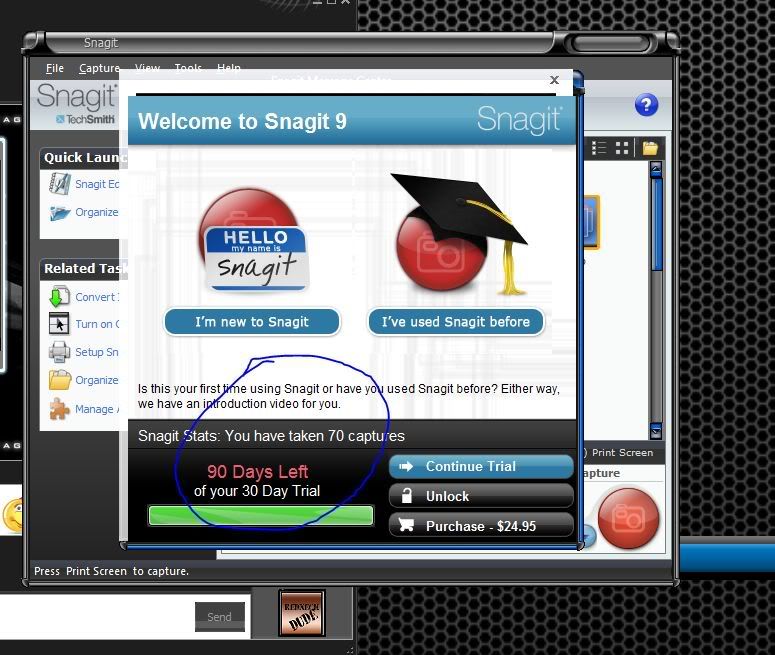 Please login to comment and/or vote for this skin.
Welcome Guest! Please take the time to register with us.
There are many great features available to you once you register, including:
Richer content, access to many features that are disabled for guests like commenting on the forums and downloading skins.
Access to a great community, with a massive database of many, many areas of interest.
Access to contests & subscription offers like exclusive emails.
It's simple, and FREE!