Here is my second upcoming DX Theme. I must say a big thanks to Merle for introducing me to DX and sViz for the scripting help.
It will be resolution independent for the most part. Smallest will be 1024x768.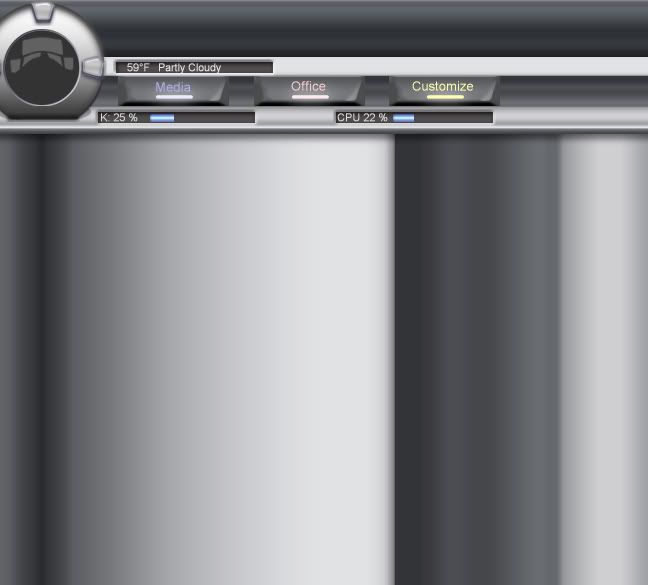 Please login to comment and/or vote for this skin.
Welcome Guest! Please take the time to register with us.
There are many great features available to you once you register, including:
Richer content, access to many features that are disabled for guests like commenting on the forums and downloading skins.
Access to a great community, with a massive database of many, many areas of interest.
Access to contests & subscription offers like exclusive emails.
It's simple, and FREE!