Thursday, January 14, 2021 by Tatiora | Discussion: Stardock Blog
Are you a Microsoft Surface user? Whether you have an older Surface Pro or are up-to-date with the most recent model, take a moment to read on about a snazzy little app called TouchTasks.
What is TouchTasks?
TouchTasks is a touchscreen app for Windows that creates "zones" on your device so that you can easily access apps and tasks.The zones are conveniently located on the edge of the screen and will work in both portrait and landscape modes. You can customize each zone by assigning certain tasks or applications to it, effectively organizing your touchscreen experience.
I have personally never used a Surface before, so I got in touch with our IT team at Stardock and borrowed a Surface Pro 2 that we had available. After I got it home and plugged it in, I booted it up and started to explore. The team was kind enough to load TouchTasks for me, so I got right to playing around with the zones and testing out what sorts of things I could assign to each.
The benefit of the zones is immediately apparent to me, especially as a new Surface user who is just starting to become acclimated to the device. While I don't have many applications loaded onto it right now, I imagine that if I were to use the Surface much more consistently that it would all fill up very quickly.
Assigning Zones
I especially like that I can assign my task switcher panel to a zone. Considering how clumsy I am with a touchscreen device, anything that makes it easier to get around is a definite bonus! Rather than having to go rooting around to find them, I can also assign multiple apps to a given zone so that they show up on the menu when I tap the zone.
Using zones to toggle the keyboard on and off is especially great when I'm just using the Surface in its tablet mode. I didn't really explore assigning custom hotkeys to zones very much, but that option is there if you're the type of user who would benefit from that!
My personal favorite thing to assign to a zone, however, is recent documents. I love being able to find something I was working on or looking at quickly and easily. Plus, I do also really like that I can make a zone just return me to the desktop.
A Must for Surface Users
I will definitely be playing with the Surface for a while to see if it fits into my workflow. If I like it enough, I may consider a newer model - and I can tell you for sure that if I upgrade, TouchTasks is definitely coming with me.
Have you tried TouchTasks? Share your stories with me!
Every year the Pantone Color Institute announces color(s) that will express the "mood" of the year. They have picked two interesting choices which are Ultimate Gray and Illuminating.
From their blog:
"PANTONE 17-5104 Ultimate Gray + PANTONE 13-0647 Illuminating, two independent colors that highlight how different elements come together to support one another, best express the mood for Pantone Color of the Year 2021. Practical and rock solid but at the same time warming and optimistic, the union of PANTONE 17-5104 Ultimate Gray + PANTONE 13-0647 Illuminating is one of strength and positivity. It is a story of color that encapsulates deeper feelings of thoughtfulness with the promise of something sunny and friendly.

A message of happiness supported by fortitude, the combination of PANTONE 17-5104 Ultimate Gray + PANTONE 13-0647 Illuminating is aspirational and gives us hope. We need to feel that everything is going to get brighter – this is essential to the human spirit."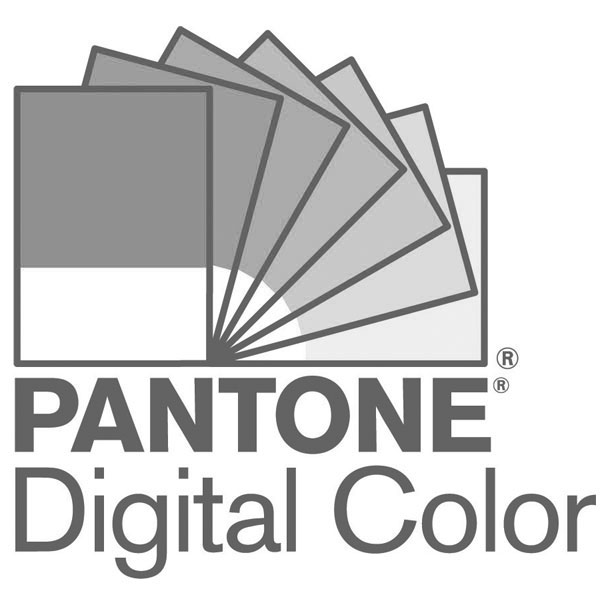 I think this combination of colors would actually look good in some skins, especially a Curtains or CursorFX theme. What do you think about these colors for use in themes?
Thursday, January 7, 2021 by Tatiora | Discussion: Stardock Blog
Happy New Year! Here's hoping that 2021 is significantly kinder to us than 2020 was. To get back into the swing of things (I've just enjoyed a 2-week vacation and I need to find my groove again), let's take another look at DeskScapes 11!
I gave a little preview of the upcoming version of Deskscapes just before our holiday break, but today I want to focus on something a little more specific within the app: designing your own backgrounds (Dreams).
There are plenty of ways to go about this. You can start with a totally blank slate or you can choose an existing background to modify. I pulled up a blank page and chose a static image I happened to have on my desktop - in this case, a screenshot from Final Fantasy XIV - and decided to start exploring some of the options.
First I just started playing with some of the provided effects. I chose some ripples (rings on water) and clicked around to explore some of the options. With all of the effects, you can change shape, size, speed, and so on to make it work for your image in any way that you want. I also tested the playlist feature by uploading a song.
After playing around in effects, I moved into animations - and there were a ton of choices. I played with them for a bit, experimenting with resizing/relocating where the effects pop up on my background. With this particular effect, I can adjust the angle that the stars are falling at, as well as the speed, size, and density, which I thought was pretty cool.
I got caught up in exploring all of the different effects for a while, I won't lie. There are a lot of cool things that I can add to my background to make it unique and fun. In the image below, I added some snowflakes and pumped their size up a lot so that I could see them really well. I also eventually adjusted it so that they fell really slowly.
You can also adjust the color on most effects! I played around with the fireworks effect and tried colors from green all the way to purple, adjusting the main color, glow, and translucency to see all different sorts of variants.
If you don't have a pre-existing image that you want to add effects to and make into a DeskScapes Dream, you can select one that's already in the app. I played around with this dragon background a bit; it was actually really helpful to see all the layers of what the artist had already added to it so I could get better ideas of how to formulate my own the next time I try from scratch.
As you can see, DeskScapes 11 makes creating your own animated background really easy and straightforward! I am not particularly artistic, so having an easy to navigate program with pre-created effects and animations really helps me out and makes me want to play with customization more than I might normally otherwise.
Are you excited about the new DeskScapes? What features are you hoping to see in DeskScapes 11? Share with me!
Boston Dynamics released a video last week - warning: may induce smiles
Happy 2021, everyone!
Now that the holidays are over, it's back to accidentally writing the wrong year on everything for at least two weeks before everything starts to normalize and feel like routine again. Anyone have any major New Years resolutions?
This is a little delayed, since it came out about a week ago, but I just couldn't stand the thought of people missing out on some dancing robots to ring in 2021. Boston Dynamics, who have become known over the last several years for their robotic innovations and fairly fantastic videos, put together a fun little New Year's video with some of their robot models. And although the idea of AI and the potential rise of robot overlords sort of freaks me out, I can't stop smiling when I watch this video.
In the video, three of the company's models - Atlas, Spot, and Handle - boogie down to "Do You Love Me?" by The Contours. Frankly, every single one of those robots dance better than I do personally, and I'm particularly amused by Spot's "twinkle toes" moves. This stuff is the kind of wholesome content that I absolutely needed in order to start off my New Year right.
If you're not familiar with Boston Dynamics, their website describes them as a world leader in mobile robots, tackling some of the toughest robotics challenges. "We combine the principles of dynamic control and balance with sophisticated mechanical designs, cutting-edge electronics, and next-generation software for high-performance robots equipped with perception, navigation, and intelligence. Boston Dynamics has an extraordinary and fast-growing technical team of engineers and scientists who seamlessly combine advanced analytical thinking with bold engineering and boots-in-the-mud practicality."
And then they use those robots and make some pretty awesome YouTube videos like the one above.
In actuality, the robots are utilized commercially for a variety of functions. The Pick, for example, is designed to assist with removing boxes from incoming pallets in warehouses, while the Spot is designed to navigate various terrain while remaining stable. The Atlas, which is the more humanoid robot you see dancing in the video, isn't available for commercial purchase and is used as research and development at the company.
I'm not a technical person and I'm certainly not at all adept with the idea of building a robot (I have terrible stress flashbacks just thinking about building my first PC!), but I love robotics. I'm fascinated by it and have lots of friends who are deep in both the profession and the hobby of robotics. One of the highlights of my year is usually visiting one of the local FIRST Robotic competitions that take place throughout the winter and early spring. A friend of mine is a head ref here in Michigan and used to mentor a team. These kids do some incredible things, and the games are usually an absolute riot to watch!
At any rate, enjoy the dancing robots. I hope your New Year is off to a strong start and that you find much health, happiness, and prosperity in 2021. Boogie down!
Welcome to 2021! I think we're going to have an exciting year here on WinCustomize, so let's take a look at some of the first skins to hit the galleries this year.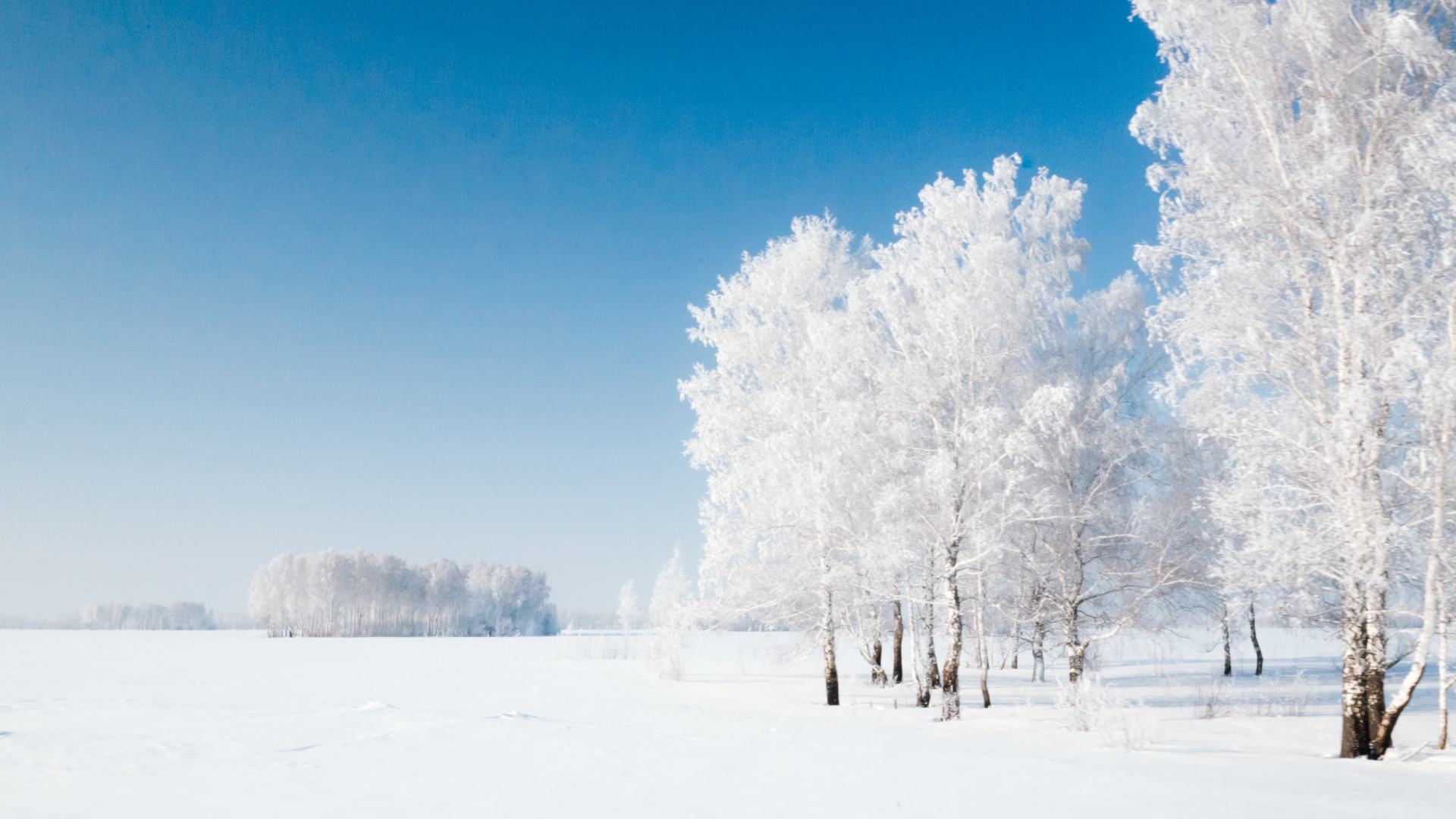 Forest Stream by Richard Mohler
Thursday, December 31, 2020 by Tatiora | Discussion: Stardock Blog
Happy almost New Year, everyone! I have a little treat for you before we go on break here at Stardock: that's right, I have a sneak peek at the new DeskScapes!
I have to say, even though there are a few features that aren't completely hooked up yet, what I've seen so far of DeskScapes 11 is pretty darn cool. Let's have a look at what's coming!
New UI
The new UI makes for an all-around better browsing experience. You can browse for backgrounds using "categories", "authors", or "latest" as filters. You can also toggle easily between animated and static wallpaper tabs so you can find exactly what you're looking for!
I love the completely in-app browsing experience. It makes it easy to discover things I wouldn't have otherwise thought to search for, and I appreciate not having to spend a bunch of time guessing search words or clicking through hundreds of web pages.
Playlists
This is totally awesome: now you can create "playlists" for a series of DeskScapes backgrounds - animated or static! - to rotate through on your PC. You can set a timer for every time you turn on your PC, which gives you a nice surprise every time you log in, or you can make it so that the image changes after a certain amount of time, from as little as thirty seconds to as much as several hours.
I have a couple of playlists created here - one full of animated backgrounds and one full of Final Fantasy XIV screenshots - that I can rotate through. This feature, along with a few others, isn't fully implemented yet, but when it is I'll see what I can do about maybe doing a little video tour of the app for all of you.
DeskScapes Creator
You've always been able to create your own custom Dreams, but DeskScapes 11 makes the experience much smoother. The DeskScapes creator lets you choose an image of your own - or one already within DeskScapes - and adjust it with plenty of tools and tweaks. You can get as particular as you like, and it's convenient and easy to use.
Effects
As other versions have before, DeskScapes 11 comes with an impressive array of applicable effects for your backgrounds. You can sort through the effects easily thanks to the new UI, layer multiple effects, and see previews before you even hit 'apply.'
Well, that's it: a little tour of what we've been working on! DeskScapes 11 is coming soon, so keep an eye here on the forums for more sneak peeks and announcements leading up to the release! And of course if you're an Object Desktop member, you'll get beta access to try it out before anyone else does as soon as we're ready to release a beta for the public.
If you have any questions, please toss them in the comments below and I'll make sure to pass them along to our software team. Until next time, have a safe and wonderful holiday season, and HAPPY NEW YEAR!
Star Wars is Copyright © Lucas Films Limited

On behalf of the teams at WinCustomize and Stardock, we'd like to wish our fantastic community a Happy New Year!
2020 has been an.....interesting......year, so let's look forward to 2021 and make it a great one!
Do you have any New Year plans?


I'll be honest with you. I spend a lot of time on Reddit.
One can see a direct correlation between the rice of Reddit (and to a lesser extent Twitter and Facebook) and the fall of blogs and forums.
And I think that's a shame because the nice thing about forums is that you get to know the regulars and there are many nice features on forums that Reddit doesn't have.
Still, the UI on many forums, including ours, is not as good as I'd like to see. Which makes me wonder, what would it take to make forums more competitive to Reddit? What would they need for you to come visit more?
One reason I ask is that over the next 18 months Stardock is going to be releasing a lot of stuff and we'd like to get our forums in shape to hopefully offer a fun and useful place to spend time at.
In 2020, we did a number of behind the scenes updates that regulars might have noticed (for instance, the entire backend got a huge upgrade making everything much faster). But there's a lot of UX stuff that we don't have a consistent opinion on which shows.
So we're asking you, what are 5 things you would do to these forums that would make you and other more inclined to visit?
We wanted to send a Merry Christmas and Happy Holidays to all our wonderful members! We hope you have and enjoyable holiday, and we'll see you back in the new year!
Thank you for being part of our great community!
Let's take a look at the major updates to Object Desktop this year
Wednesday, December 23, 2020 by Tatiora | Discussion: Stardock Blog
As 2020 draws to a close (I thought it would never end, to be honest!) I thought we would take a look back on Object Desktop and all of the great apps and updates we've added this year.
If you're unfamiliar with Object Desktop, it's a suite of desktop enhancement apps that lets you completely customize your Windows experience. It has several award-winning applications - including Fences, Groupy, and Multiplicity - and will completely transform the way you use your PC.
New to Object Desktop this year
Back in February, we released the newest version of SoundPackager and added it into the Object Desktop suite.
If you're tired of the Windows default sounds, SoundPackager 10 lets you instantly change them with high quality and cohesive sound packages. It comes already pre-loaded with several high quality packages, or you can download some more on WinCustomize
SoundPackager itself isn't new, but SoundPackager 10 came with some great updates, not the least of which is full compatibility for Windows 10. It included lots of all-new sound packages and an in-app editor so that you can create your own sound packages.
On April 8th, we released our newest version of CursorFX and added it to Object Desktop.
With CursorFX, you can create your own cursors, animate cursors using special effects, and add custom mouse click sounds. You can apply skins, shadows, motion trails, and sounds to your cursor easily.
We released the beta to all Object Desktop users so that they could try it out before anyone else. We made sure that it had support for Windows 10 and high DPI monitors so that your cursors can look the best. CursorFX also supports 144hz or higher refreshes, and includes cursors that take advantage of these features.
We made a big addition to Object Desktop back in July with Curtains, a customization tool that lets you apply new styles to your desktop that are along the lines of Dark and Light Modes to Windows 10.
Using Curtains, you can add new styles to your desktop that enhance and change the entire look and feel of the Windows UI and apps that already support light and dark mode. You can create and share your own styles, browse through and download tons more on WinCustomize, and adjust hundreds of other small elements in Windows.
One of my favorite things about Curtains is being able to customize the Start button, title bar buttons, and title bar. I can mess with font faces and sizes, pick out more detailed color choices, and so much more.
Curtains v1.1 added a pretty major feature: blur and transparency effects! Certain Curtains styles already come with blur built in - specifically, most of the Fluent styles that you find in the program integrate this feature automatically.
In the image above, though, I've taken another style - Cairo Dark - that doesn't have it as the default and changed the option to "Acrylic Blur," which gives the lovely effect you see here. The cool thing about this update and these features is that you can apply them to any of the styles you download from WinCustomize or already have within the app itself. You can also see Groupy in action and how nicely it integrates with Curtains. Which leads us to one of our next major updates we made this year...
Other Object Desktop apps updated this year
Last, but certainly not least, we had several different updates release over the year for various apps in the suite. Some of them were small, community requested updates or quality of life adjustments, but others were fairly substantial.
Groupy isn't new to Object Desktop, but we implemented a major v1.4 update back in August that introduced full integration with the Curtains app. This update made it so that aspects of Groupy blended seamlessly with whatever style you have set to your PC.
We made it so that Curtains would automatically select suitable colors anytime you're using a Style mode without custom Groupy parts. When in dark mode, the tab will remain dark in all apps for the foreground state, and a new "close all" button was added to the far right of the tab.
We updated Start10 back in August with some UI changes to better accommodate Curtains. We fixed some crashing issues and tweaked how blur is handled in the menu so that we could address a mixed DPI setup issue. We also made sure to correct the missing control panel search entries on the 2004 Windows build.
Multiplicity's update improved performance for your PC when it's under heavy load from other processes and added messages informing you of potential incompatibilities with Clipboard sharing across devices and VirtualBox. We knew that a lot of our users worked on machines with mixed DPI setups, so we included fixes to account for that. Additionally, we added the ability to Flush DNS right from the Multiplicity UI and fixed some issues for users who had Swap Mouse Buttons enabled.
Thanks for a great year!
We actively listen to community feedback and will often make updates based on what users have requested. We appreciate all of you and how much you've used and helped us evaluate and perfect our software over the years.
What's been one of your favorite updates or additions to the Object Desktop suite? If you're not an Object Desktop member yet, you can get a membership here.
Have a safe and happy New Year!