Boston Dynamics released a video last week - warning: may induce smiles
Happy 2021, everyone!
Now that the holidays are over, it's back to accidentally writing the wrong year on everything for at least two weeks before everything starts to normalize and feel like routine again. Anyone have any major New Years resolutions?
This is a little delayed, since it came out about a week ago, but I just couldn't stand the thought of people missing out on some dancing robots to ring in 2021. Boston Dynamics, who have become known over the last several years for their robotic innovations and fairly fantastic videos, put together a fun little New Year's video with some of their robot models. And although the idea of AI and the potential rise of robot overlords sort of freaks me out, I can't stop smiling when I watch this video.
In the video, three of the company's models - Atlas, Spot, and Handle - boogie down to "Do You Love Me?" by The Contours. Frankly, every single one of those robots dance better than I do personally, and I'm particularly amused by Spot's "twinkle toes" moves. This stuff is the kind of wholesome content that I absolutely needed in order to start off my New Year right.
If you're not familiar with Boston Dynamics, their website describes them as a world leader in mobile robots, tackling some of the toughest robotics challenges. "We combine the principles of dynamic control and balance with sophisticated mechanical designs, cutting-edge electronics, and next-generation software for high-performance robots equipped with perception, navigation, and intelligence. Boston Dynamics has an extraordinary and fast-growing technical team of engineers and scientists who seamlessly combine advanced analytical thinking with bold engineering and boots-in-the-mud practicality."
And then they use those robots and make some pretty awesome YouTube videos like the one above.
In actuality, the robots are utilized commercially for a variety of functions. The Pick, for example, is designed to assist with removing boxes from incoming pallets in warehouses, while the Spot is designed to navigate various terrain while remaining stable. The Atlas, which is the more humanoid robot you see dancing in the video, isn't available for commercial purchase and is used as research and development at the company.
I'm not a technical person and I'm certainly not at all adept with the idea of building a robot (I have terrible stress flashbacks just thinking about building my first PC!), but I love robotics. I'm fascinated by it and have lots of friends who are deep in both the profession and the hobby of robotics. One of the highlights of my year is usually visiting one of the local FIRST Robotic competitions that take place throughout the winter and early spring. A friend of mine is a head ref here in Michigan and used to mentor a team. These kids do some incredible things, and the games are usually an absolute riot to watch!
At any rate, enjoy the dancing robots. I hope your New Year is off to a strong start and that you find much health, happiness, and prosperity in 2021. Boogie down!
We usually do this in person, but you know...pandemic.
Seasons Greetings, everyone! All of us here at Stardock are wrapping up our work for 2020 as we prepare to go on our holiday break next week, but that doesn't mean we haven't made sure to fit some festivity into our days.
Normally, we'd be a'wassailing at our holiday party together right now, but for obvious reasons, we're skipping that this year. Instead, we decided to share some cheer from our home offices by displaying our merriment in the form of ugly sweaters. Here are the results: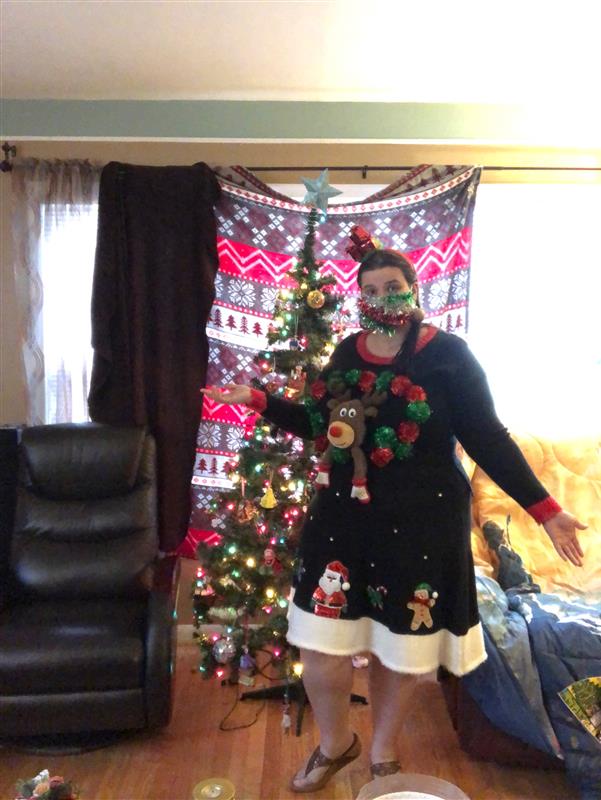 I'll just start off by saying that I bought this sweater and skirt getup last year right after Christmas and have been waiting all year for this moment. The tinsel-laden mask I found at Five Below was, I thought, an entertaining touch.
Debbie, from our operations team, went all-in with this festive sweater and adorable Christmas leggings! I love the fun tree glasses and the elf hat, too.
William from the games team sports a fantastic sweater depicting an epic battle! Honestly, I love how the "ugly sweater" design has taken off in all sorts of fandoms and hobbies over the years.
Jillian, my partner-in-crime from the marketing team, found this "cool Santa" sweater and I am digging it! The matching stuffed Santa and over-the-top Christmas tree hat make this a pretty fantastic ensemble.
Raeann, another critical member of our operations team, is feline fine (I'm not sorry about the pun) in this adorable cat sweater, complete with actual shoulder cat! I'm jealous both of the sweater itself and the fact that she can get her cat to sit like that. Mine would beat me up.
We had some great sweaters, but in the end someone had to win, and it was Jillian! Raeann came in a respectable second place, followed by me netting the third place victory. I'm excited about the really cute Ugly Sweater ornaments that Alex from our games team printed up for us!
We hope you have a wonderful holiday season and a happy New Year! Stay safe, stay healthy, and we'll see you all in 2021!
Happy Thanksgiving! If you partake in Thanksgiving what's your favorite way to cook the turkey?
Roasted, fried, smoked?
Let us know your cooking plans and have a safe and wonderful day!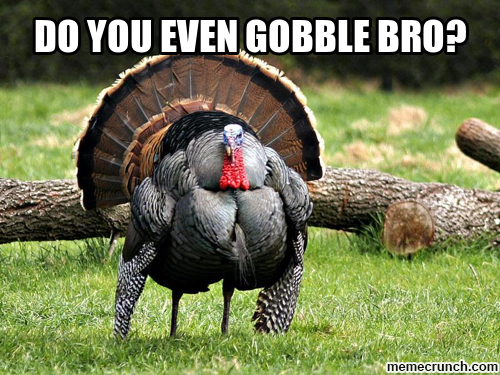 Employees have been bringing their dogs into the office for over 10 years
Nearly fourteen years ago, long before I arrived here at Stardock, some of my colleagues arrived to the office on a chilly morning. Tied to a post in the parking lot was a small poof-ball of a puppy, a little Shih Tzu mix, who would eventually come to be called Sophie.

Sophie, in all her little floofy glory, not long after she was adopted by Pat
Pretty much everyone here at Stardock is a major animal lover, so there wasn't any chance of Sophie being left out in the cold. Our manager of Tachyon and long time employee, Pat, scooped her up and took her home, where she lived happily with him and his family for 14 years until she passed away last month.
She came in and out of the office with him often during those 14 years, and that was how I met her: as a wiggling, happy little energetic dog who was all too enthused about running over to my desk to get treats from me. I am definitely the sucker here at the office - all of the dogs know where my desk is and who has the snacks, both human and canine!

A picture of Sophie from about a year ago.
She was deeply loved and is terribly missed.
And thus, the tradition of "Stardogs" was accidentally born. Sophie started coming into work with Pat from time to time, and as the years went on and other employees adopted dogs of their own, they would also come into the office and share the joy of man's best friend with everyone.
Since it's 2020 and everything has been a dumpster fire lately, I figured we were all due for a dose of cute - and dogs fit the bill! This is by no means a comprehensive list of everyone's dogs here at the company, just the dogs whom I've met and have visited over the years. And here they are, in no particular order:

CEO Brad Wardell's dog, Bailey, hanging out in the Stardock Cafeteria
Bailey is a 9 year old Entlebucher Mountain Dog who was brought home as a puppy by the Wardell family. She loves food and has no problem foraging for it (sometimes we think she's a Trash Panda masquerading as a dog!) and really loves her family. Bailey comes into work every day with Brad or his wife, Debbie, who works on our operations team.
Remember how I said that Bailey really loves her family? Well if she can't be with all of them at once, she certainly has her first choice, who happens to be Debbie. Debbie works on the top floor of the office while Brad works downstairs with the games team, which often puts poor Bailey into conflict. Fun fact? Bailey can open (disclaimer: some) doors.
It's not an unusual sound here at Stardock to hear a dog howling in the stairwell. If we do, we know it's Bailey - she's opened the downstairs door and has gone all the way to the top floor, but she can't open that door because it pulls rather than pushes. Eventually, one of us will usually go free her so that she can get back to one of her humans. She really is a funny dog!

Trixie loves people so much that she will come barreling toward you if she hasn't seen you in awhile and
all but knock you over in order to give you kisses and get your pets.
Trixie was adopted at around a year or so of age from long-time employee Paul, who has been bringing her into work with him every day since. Never liking to be far from Paul, Trixie follows him everywhere he goes, wandering off only every so often to seek out some treats (from me, the sucker) or some pets (from just about anyone, we all love petting dogs here).
Trixie is known for crying when she can't find Paul, and it's enough to break your heart. Her exuberance whenever they are reunited is definitely enough to mend that, though! Truly, this dog just has so much love to give that she hardly knows what to do with it all.

Cheesecake posing as a Beanie Baby for Halloween 2020
Cheesecake is an English Cream Golden Retriever and is just a little over a year old. She was picked out as a puppy by Ryan Wardell, who is one of our artists here. She started coming into the office with him at the end of last summer, and it's been a joy for all of us to watch her grow up!
Cheesecake is at her happiest when she is getting treats and pets - especially on the belly, which she is all too happy to present to you as soon as she sees you. She spends most of the work day hanging out in her nice soft bed near Ryan's desk, and I am always delighted to run into her when she's wandering around.

Remi, the newest and youngest Stardog to join the fleet! She is HR Operation Manager Amy's first dog.
Remi is a miniature Australian Shepherd and was adopted by Amy a little over 2 months ago. This little spitfire has only visited the office a couple of times, but it was more than enough to leave some serious pawprints on our hearts.
Remi's favorite activities include snuggling, dragging giant stuffed toys around the house, and running around with all of her puppy energy and greeting any humans she comes into contact with. She is a much needed dose of joy whenever she visits and we can't wait till she pops in again!

Paladin, pictured with his favorite stuffed animal: a squirrel, which Sarah says he is rarely without.
Paladin is a 4 year old mixed breed (some terrier, some pit-bull, and who knows what else!) that QA Support Systems Engineer Sarah adopted through a shelter exchange program. According to Sarah, Paladin loves to tug on ropes, play keep-away with tennis balls, and chew on bones!
He visits the office occasionally, and while he's a little timid at times, he warms up pretty quickly (especially if you have a snack to share). I mean, look at that face - how can you not just love it?

Scherzer's human assures me he's a hardcore Michigan State fan and was just borrowing his other dog friend's UofM bed.
Trust me, this rivalry is serious business here in Michigan!
Scherzer is another new addition to the Stardog roster along with his human, Max, who just joined the games team a few months ago! A shepherd mix of some kind, Scherzer is almost two years old and has been with his family since November of last year. According to Max, he loves balls (tennis balls are his favorite!) and will systematically hunt down and destroy the squeaker in any toys that dare to make noise, leaving a flurry of cloth and cotton in his wake.
I just met Scherzer for the first time last week and I fell in love (which, for me, really isn't hard. If it has four legs, a tail, and is soft, then I am immediately friends with it). He's so soft, like petting a cloud!

Indy at about 4 months old. I swear he was winking at me!
Indy belongs to long-time Stardock friend Kris, who picked him out when he was just a little puppy. This little golden cotton ball is super well-behaved and is very attached to Kris, whom he follows everywhere! He is always happy to come over for a little love and attention, and he will happily chase and (sometimes) bring back a ball for you.
He's much bigger now from when pictured above, but since Kris lives out of state and is employed elsewhere at the moment, we haven't seen Indy in person for quite awhile. We can't wait until they visit again, though!
Whew! So that's our current roster of Stardogs - and like I said earlier, it's by no means a complete list! A lot of us here at Stardock also have cats and other furry (or scaly, or slimy!) friends, so it's really just a big collection of all-around animal lovers here.
Share your precious pets - canine and otherwise! - in the comments with me, and don't you dare skimp on the pictures. Bring on the cute!
The purchase may happen as soon as September 15th
In a statement issued on Sunday, Microsoft posted on its corporate blog saying that it will continue discussions for a potential TikTok purchase in the United States.
For the unfamiliar, TikTok is a video-sharing and social networking service based out of Beijing, China founded in 2012. TikTok allows users to create short dance, lip-sync, comedy, and talent videos and share them with thousands of other users on the platform. The app currently holds worldwide popularity, and TikTok has global offices in Dublin, Los Angeles, Mumbai, Singapore, and several other cities.
According to the blog, Microsoft CEO Satya Nadella had a direct conversation with the president regarding the purchase and all of the safety and privacy concerns associated with the platform. Following the discussion, Microsoft says that it appreciates the importance of the concerns and is "committed to acquiring TikTok subject to a complete security review," along with promising some proper economic benefits for the United States.
Both Microsoft and ByteDance (TikTok's parent company) have provided notice to the Committee on Foreign Investment in the United States (CFIUS) on their intent to explore a preliminary proposal regarding the sale. The purchase would also grant Microsoft control of the service in other areas, including Canada, Australia, and New Zealand. Microsoft has also said that it may invite other American investors to participate in the purchase on a minority basis.
The new structure of the platform would add "world-class security, privacy, and digital safety protections." Microsoft also assures that the new model would ensure transparency to users and appropriate security oversight by governments in the countries they manage the platform in.
Microsoft concludes the blog by stating that the discussions are only preliminary and that "there can be no assurance that a transaction which involves Microsoft will proceed." The company has no intentions of providing any additional updates before there's a definitive outcome of the discussions.
Do you use TikTok? If not, if Microsoft purchases it, do you think you might start?
First Astronauts Launched to Space Station from U.S. Since 2011
The Falcon 9 rocket and Crew Dragon spacecraft roll to pad 39A during its first test flight in February. Credit: NASA/Joel Kowsky
Today, American astronauts will launch on a rocket from American soil to the International Space Station, marking a new era of human spaceflight. NASA astronauts Robert Behnken and Douglas Hurley, chosen for their experience on several previous missions on the space shuttle and extensive test pilot and flight experience, will fly on SpaceX's Crew Dragon spacecraft, lifting off on a Falcon 9 rocket at 4:33 p.m. EDT May 26th from Launch Complex 39A in Florida. The astronauts will remain on the International Space Station for an extended stay for the Demo-2 mission.
This historic moment has been a decade in the making thanks to a groundbreaking public-private partnership that finally returns the United States to the business of human spaceflight for the first time since NASA's space shuttle fleet retired 2011. After successfully docking, Behnken and Hurley will be welcomed aboard station and will become members of the Expedition 63 crew. They will perform tests on Crew Dragon, which was built by Elon Musk's SpaceX company and funded by the US government under the Commercial Crew Program.
According to NASA's website for the mission: "Lifting off from Launch Pad 39A atop a specially instrumented Falcon 9 rocket, Crew Dragon will accelerate its two passengers to approximately 17,000 mph and put it on an intercept course with the International Space Station. Once in orbit, the crew and SpaceX mission control will verify the spacecraft is performing as intended by testing the environmental control system, the displays and control system and the maneuvering thrusters, among other things. In about 24 hours, Crew Dragon will be in position to rendezvous and dock with the space station. The spacecraft is designed to do this autonomously but astronauts aboard the spacecraft and the station will be diligently monitoring approach and docking and can take control of the spacecraft if necessary."
The Demo-2 mission will validate the company's crew transportation system, including the launch pad, rocket, spacecraft, and operational capabilities. This also will be the first time NASA astronauts will test the spacecraft systems in orbit. The mission website also states that, "This certification and regular operation of Crew Dragon will enable NASA to continue the important research and technology investigations taking place onboard the station, which benefits people on Earth and lays the groundwork for future exploration of the Moon and Mars starting with the agency's Artemis program, which will land the first woman and the next man on the lunar surface in 2024."
Want to watch the launch? You can see it live here on NASA's YouTube channel, plus visit their website to see what other upcoming events might be worth watching. Share your thoughts in the comments below!